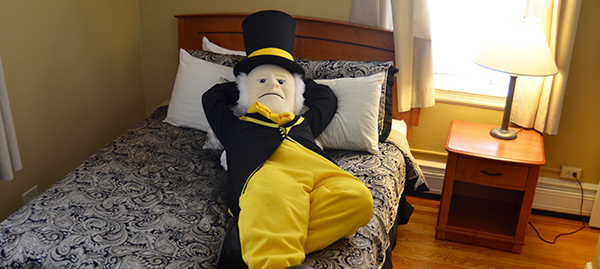 ---
Getting ready to leave campus for break?
---
COMMUNITIES STAY OPEN:
Thanksgiving Break
Spring Break
THANKSGIVING

Residence halls remain OPEN for the Thanksgiving break!

During Thanksgiving Break residents may remain in their room for any portion of the break at no extra cost. There are no forms or paperwork that need to be completed to allow residents to stay.

WINTER BREAK

Residence halls CLOSE during Winter Break!

Each year, you'll receive confirmation of our winter closing date. You'll be expected to vacate your housing until spring opening.

As you plan your departure from campus, make sure you're completing all steps on our Break Prep webpage.

Inspections and Room Entry

Residence hall staff may enter student rooms to conduct a visual health and safety check. Read more about inspections in the next section.

Room Entry Policy

Please visit our Guide to Community Living to review this policy.

Spring Sorority Recruitment

Students involved with sorority recruitment will receive details regarding their return to campus via email. You can also visit the Fraternity & Sorority Life website for more information.

Parking

Parking

For details on break parking, please visit the Transportation and Parking Services website or contact Transportation and Parking Services at 336.758.PARK (7275) or parking@wfu.edu.

If you are driving home and need to load your vehicle, you should follow the direction given in the Rules and Regulations.

Park in an authorized parking space or loading zone space
Use your headlights and emergency blinkers while loading your vehicle
Pack your items prior to bringing your vehicle from satellite and freshman parking.
Cars parked for extended periods of time will be ticketed.
Parking in a fire lane, handicapped or other reserved spaces will subject you to ticketing or towing (even with blinkers on).
Students may use student, 15 min. and 30 min. spaces to load your vehicle.

SPRING BREAK

Students may remain on campus for the entirety of Spring Break.

The residence halls are open and students' card access is limited to only their hall and/or suite.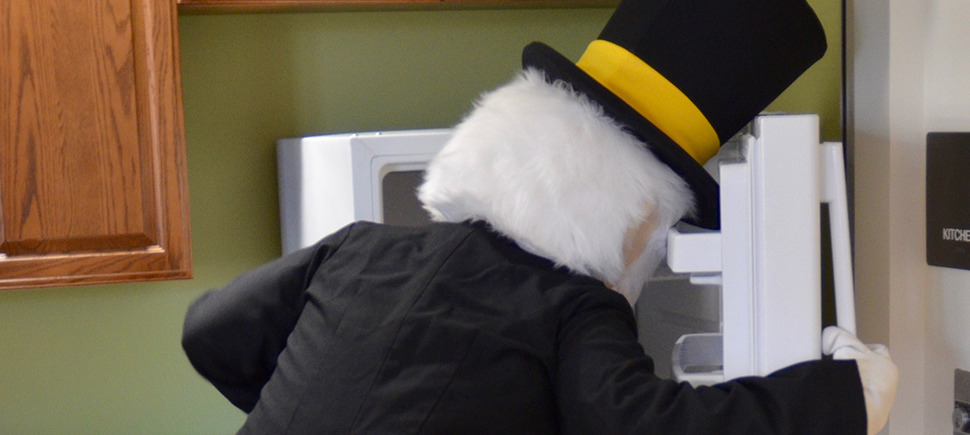 ---
During inspections, every residence hall room and apartment on campus will be entered for residence hall staff to check the general health and safety of the living spaces.
This will include checking for electrical hazards, fire safety issues, general cleanliness, and other policy violations such as alcohol, drugs, and weapons.
---
Students do not have to be present in their room during inspections.
It is important that all students keep their keys and student ID's with them at all times during these weeks. Residence Life and Housing staff will always close and lock doors as we finish inspections.
Staff from the Office of Residence Life and Housing will communicate via email with students who have failed inspections.
During all processes, violations will be addressed with the appropriate charge and/or referral upon first documentation.
Please note, specific violations of the Guide to Community Living and any violations of the WFU Student Code of Conduct will be documented and result in an immediate response.
Some examples of unhealthy environments are:
Excessive trash/trash not being removed from a room
Excessive dirty, wet or unlaundered clothes present in a room
Some examples of safety violations are:
Unapproved bed loft
Unapproved extension cords
Candles and/or other flammable items
Items hanging from the ceiling and/or fire safety equipment (i.e. sprinkler head)
Blocked or covered fire safety equipment (i.e. smoke detector or strobe light)
QUESTIONS?
See your community staff or contact the Office of Residence Life and Housing at housing@wfu.edu or 336-758-5185.