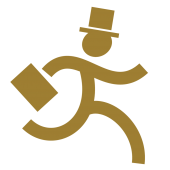 PROFESSIONAL OPPORTUNITIES
The Community Director is an educator who works to develop and coordinate residential communities of approximately 400 – 600 undergraduate students. The CD works to expand and heighten the intellectual climate and culture of Wake Forest through co-curricular initiatives, mentorship, faculty engagement, curriculum implementation, and the management of a comprehensive residence life and housing program that serves 4000+ on-campus students. As a live-in staff member, the CD is a full-time, twelve-month position that reports directly to an Assistant Director of Residence Life and supervises 15 to 26 Resident Advisers and one Graduate Hall Director.
STUDENT EMPLOYMENT
Resident Advisers (RA) are paraprofessionals and student-leaders who live and work in the residential spaces. RAs are assigned to traditional residence halls, suite style complexes, or apartment buildings. Each RA resides on a floor, or in an area, with a group of 15 to 65 residents. The RA position places a high value on relationships and integrity. It requires flexibility, commitment, and resilience, as well as strong administrative skills. The specific qualifications, requirements and responsibilities for the Resident Adviser position are outlined below.
A live-in graduate student who assists professional and student staff in the general management of a residential community, which houses 200–300 undergraduate students. Graduate Hall Directors focus on the specific staff and community development needs of the residence halls they are assigned to.
The Office Residence Life and Housing offers several different assistantships in our office for Wake Forest graduate students. Each position carries a different set of responsibilities, experiences and benefits.