Apply Now!
Information about the Resident Adviser application process for the 2022-23 Academic Year can be found below.
Please keep in mind you must have completed one semester at Wake Forest to apply to be an RA.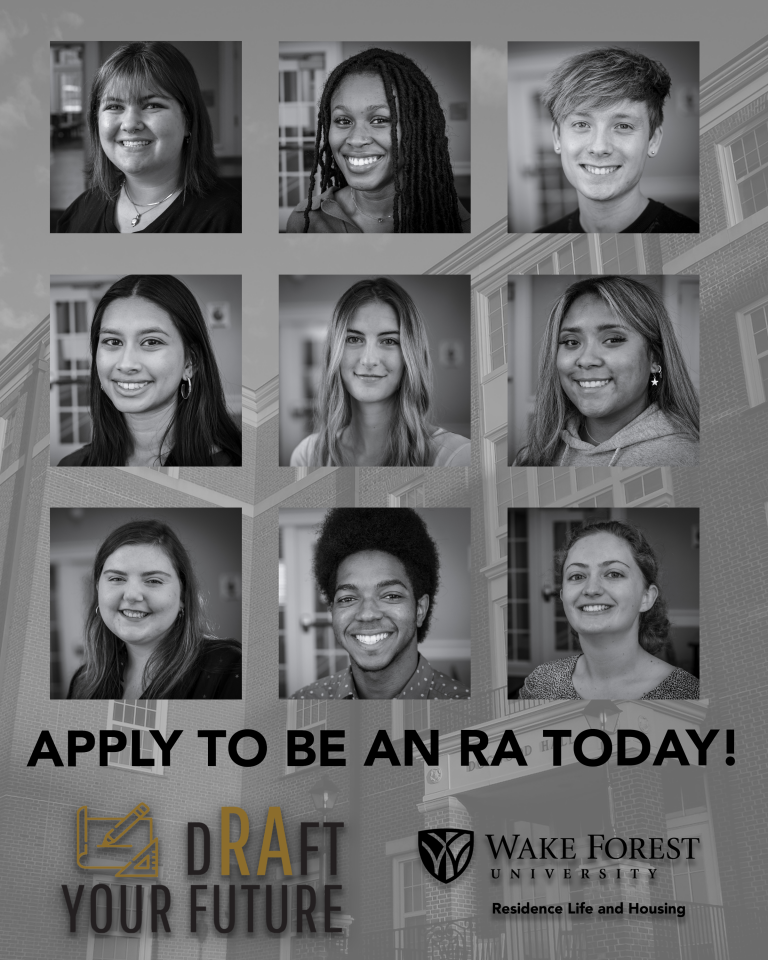 Thank you for your interest in the Resident Adviser (RA) position at Wake Forest University.
The Office of Residence Life and Housing believes the Resident Adviser (RA) position is the premier leadership position on our campus and we are looking for just the right person to join our team.
We are looking for the next generation of student leaders who care about creating an unrivaled student experience within our residence halls. We are looking for leaders who are educators, influencers, role models and community builders.
As an RA you help create programs and initiatives that enhance community, meet residents' personal and academic needs, build positive relationships with residents and create a safe environment where residents have opportunities to grow academically and socially.
The RA position is also a resume builder.
Being an RA affords you the ability to enhance your management and delegation skills, manage conflict, effectively solve problems, express ideas and think critically on your feet to name just a few of the intangible skills and abilities.
These skills and abilities are necessary for your life while and after Wake regardless of your career or personal path. The tangible benefits include a private room at a reduced rate room, and a 10 month stipend!
Most of all, we provide our leaders with professional development opportunities, weekly 1:1 support, community within your staff team, and the opportunity to invest in your fellow-peers lives! What other campus position does that?!
INTERVIEW & SELECTION TIMELINE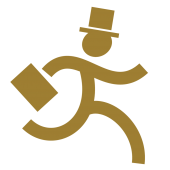 Interview & Selection Timeline for Returner Applicants
Returning RA's will complete a 30-minute individual interview via Zoom.
Two Residence Life and Housing in-hall staff members who are NOT their supervisors will review the interview and score according to a rubric.
Interviews will be held between December 14th – December 15th, 2021.
Presentation Agenda
6-8 minute presentation
Interview
RA's should be prepared to present on the following prompts; all will be scored on same rubric:
"Based upon your experience at Wake, what are the most valuable aspects of the on-campus experience?
How have you enhanced those aspects through the RA role while demonstrating characteristics of a servant leader?"
Sign-Up
The sign-up link will be at the end of the Returner Application, and must be completed for the application to be considered complete.
Sign-ups are due by the application close date on December 6th, 2021.