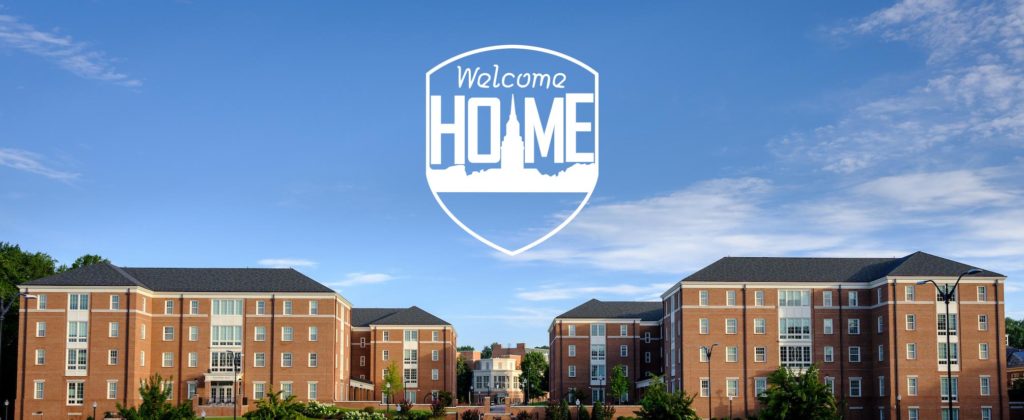 WELCOME
Welcome to your home here at Wake Forest University! The Office of Residence Life and Housing, the Resident Student Association (RSA) and the National Residence Hall Honorary (NRHH) would like to extend a warm greeting to you as you join our residential community. Here you'll find a residential experience where students can thrive socially and intellectually alongside their peers within a secure, comfortable, inclusive and engaging learning community.
In this document, you'll find information about our facilities, policies, procedures, services, staff, and more about the Office of Residence Life and Housing. Acquaint yourself with this Guide and refer to it should you have questions during your time here at Wake Forest.
As a member of this community, many opportunities are available for you to meet new people and build meaningful relationships. In order to get the most out of your college experience, get involved and make a difference—make your community home. Many activities, both social and educational, will be planned for you by your community staff—so be sure to attend. It is a great way to get to know your neighbors. Enhance your college career even further by getting involved in campus leadership. The Resident Student Association, the National Residence Hall Honorary, and the South Campus Area Council are looking for leaders to help us improve the residential experience for everyone.
The Office of Residence Life and Housing, along with the student organizations we advise, are here to provide the best residential experience possible. Feel free to contact our Office at 336.758.5185 or housing@nullwfu.edu.
Living on campus is where the memories are made. This is where you belong. From all of us to you, welcome to Wake!
Matthew Clifford, EdD
Assistant Vice President, Campus Life and Dean, Residence Life and Housing