HOW DO I REQUEST SPACE?
Review this page, including the rules and policies associated with use of our reservable spaces, and choose which space(s) you'd like to request.
Complete our Reservation Request Form.
Your reservation is not final until you receive written confirmation from the Office of Residence Life and Housing.
---
All reservation requests must be submitted at least 72 hours in advance of a planned event.
All changes/cancellations must be made at least one business day prior to the event.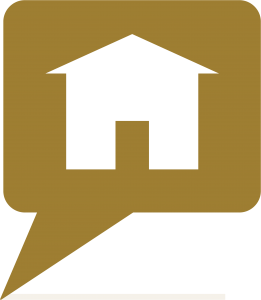 MAKE A REQUEST
Contact the Office of Residence Life & Housing at housing@wfu.edu or 336-758-5185 if you have any problems or questions.
WHAT SPACES ARE AVAILABLE?
There are several different types of spaces in our residence halls.
Here, you'll find a list of the rooms available for use and each building's floor plans.
Who may request space?
Space may only be reserved by current students, faculty, and staff of Wake Forest University.
Rooms may be requested for events that serve a purpose in keeping with the University mission and values. Events may include but are not limited to: study groups, student organization meetings, and social events.
When can I request?
Rooms may be reserved during the following times:
Sunday – Thursday: 10am to midnight
Friday – Saturday: Noon to 2am
Depending on the type of event, space is limited to room occupancy unless otherwise approved by RL&H.
Use of Space
Each area includes furniture and equipment appropriate for the type of room.
Furniture may be moved, but it may not be removed from the room or stacked in any way. At the end of the event, the furniture must be returned to its original arrangement.
If the room includes media equipment, you must arrange access to the necessary equipment with the community staff. All equipment must be left in its original condition.

RULES FOR SPACE USE
All events must comply with the guidelines set forth in the Guide to Community Living and the Student Code of Conduct. The Office of Residence Life and Housing reserves the right to end an event immediately if University policies are violated.
Please refer to these publications for a full look at policies; outlined below are three major policies.
NOISE
The residential environment is one meant to be supportive of the academic mission and focus of the University. As such, noise or other activities that are excessively loud or bothersome to other people are strictly prohibited at any time, both inside and outside of quiet hours.

Quiet Hours
Sunday – Thursday: 10 PM to 8 AM
Friday and Saturday: 2 AM to NOON
Courtesy Hours: 24 hours a day/7 days a week
LITTERING
Failure to maintain these areas in their clean, original condition may result in a fine to the organization/student/reserve of space. Please report all facilities concerns immediately to a staff member with the Office of Residence Life and Housing.
ALCOHOL
Alcohol is ONLY permitted in the Independent Student Lounges (Davis, Luter & Magnolia). Therefore, no alcohol is permitted at any event held in any of the other residence hall spaces. If you wish to host a party as part of a student organization, please contact the Office of Student Engagement for guidelines and details on event registration. Social events held in the Independent Student Lounges must be registered with and approved by the Office of Student Engagement prior to a registration confirmation.
CONFIRMATION
You will receive confirmation from our office when your reservation request is approved.
Please keep a copy of this confirmation with you during the event.
Receipt of this confirmation serves as notification we have communicated your event's approval with University Police and the Office of Student Engagement.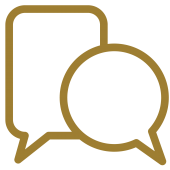 QUESTIONS?
Please contact the Office Residence Life and Housing at housing@wfu.edu or 336.758.5185 for further information.