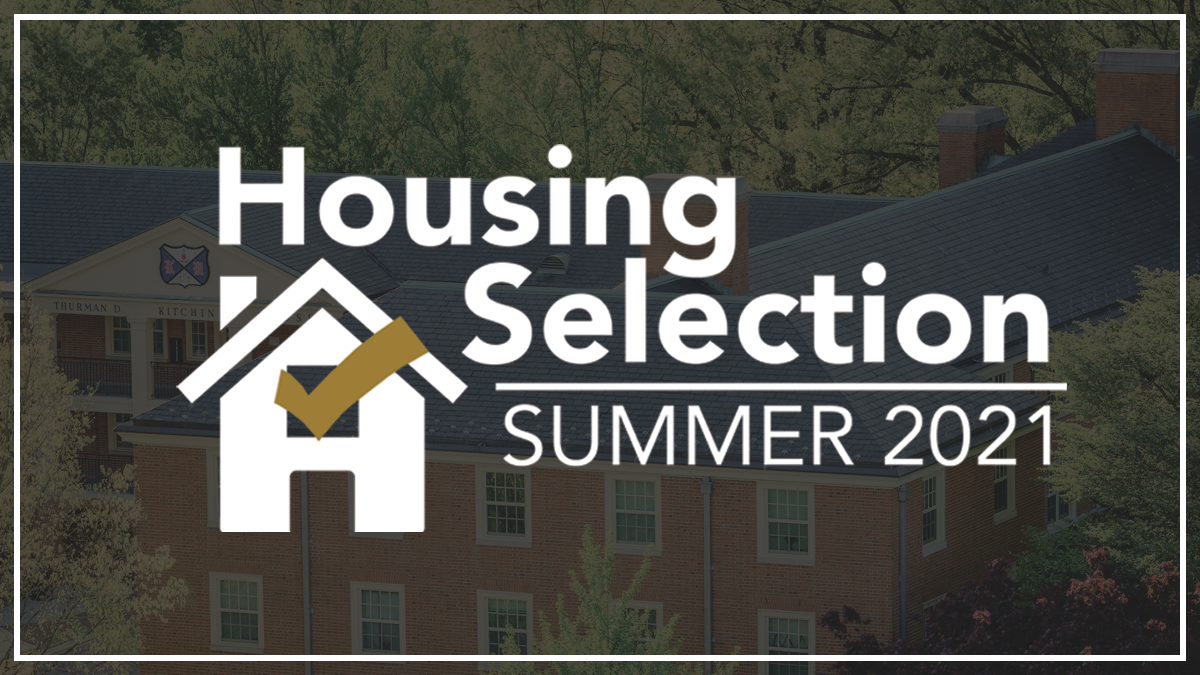 The application for summer housing is now open!
Housing selection for Summer 2021 will open at 9 a.m. on Wednesday, April 28.
Summer Terms
Session 1 will run from May 23 to July 2

Check-In – Sunday, May 23 from 9 am to 5 pm
Check-Out – Friday, July 2 by 7 pm

Students remaining for Session 2 do NOT need to check-out.

Session 2 will run from July 6 to August 11.

Check-In – Tuesday, July 6 from 9 am to 5 pm
Check-Out – Wednesday, August 11 by 7 pm

Students staying for the 2021-22 Academic Year will receive additional details on their transition to fall housing as the summer progresses.

A summer calendar can be found on the Summer School website.
Transition Information
Students on campus should be prepared to transition to temporary housing on Wednesday, May 12.
Students will need to be out of their Spring 2021 Housing by 2 p.m. on Sunday, May 16.
Students will then transition to their summer housing on Sunday, May 23.
Students should plan accordingly to complete these moves. If assistance is needed students are encouraged to consider services such as Storage Scholars.
Our rates for Summer 2021 are $1,108 for a single room and $756 for a double room.
Housing will be available in Poteat Hall and, based on demand, in Huffman Hall.
Information about summer meal plans can be found on the Deacon Dining website. Summer meal plans are optional, thus non-refundable.