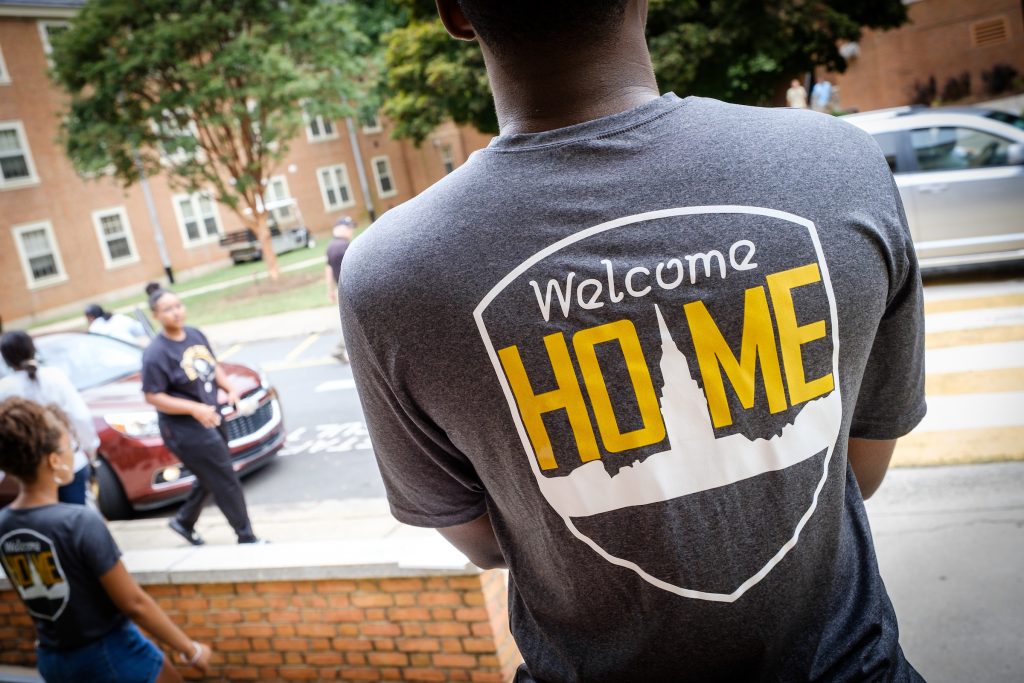 All residents are expected to contribute to our secure, comfortable, inclusive, and engaging learning communities.
While living on campus, staff from the Office of Residence Life and Housing are here to help students learn to develop healthy, respectful, and mutually helpful relationships with others. The rights and responsibilities outlined here provide a roadmap for living in community.
Residence Life and Housing Policies
It is an expectation that once students electronically accept their Housing and Dining Agreement, they understand the rules and regulations of living in campus housing. Wake Forest University reserves the right to revise any policy at any time without notice.
Throughout the year information is distributed to residents regarding processes and policies. Information is also provided during floor meetings and in interactions between hall staff and residents. It is ultimately the responsibility of the resident to read information or to meet with hall staff regarding policies. Residence hall staff will document any violations by means of a Residence Life and Housing incident report or a Room Condition Report.
Violation of any of the following policies may lead to charges to a student account, administrative action by the Office of Residence Life and Housing, and/or referral to the University's Student Conduct process. Additionally, students may be charged for any damage caused and the associated repairs.
POLICIES IN OUR HALLS
TERMS AND SAFETY POLICIES
University Policies
While the policies and procedures noted in this document pertain primarily to the residential community, students will be held accountable for the policies and procedures outlined in this guide as well as the University's Student Handbook, the University's Student Sexual Misconduct Policy, and other published policies or procedures.
Any violations of these policies and procedures are subject to a response from the Office of Residence Life and Housing and/or referral to the Office of the Dean of Students for adjudication via the University's student conduct process. Information about the University's policies and procedures related to Student Conduct can be found on the Office of the Dean of Students website.