We continue to enjoy sunshine and blooms around campus this spring- it's hard to believe we've already begun to prepare for move-out in just a few weeks.
Below you'll find announcements and updates from across this month:
Kitchens Open
In partnership with student leaders, Environmental Health and Safety, Student Health Service, and Facilities and Campus Services, our office is happy to share that community kitchens opened in the residence halls the morning of Thursday, April 1st on a modified use basis. Read more here. 
Move-Out Updates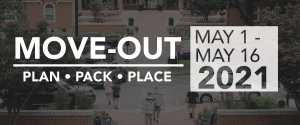 Your student can now  book their Move-Out appointment on our Housing Portal at go.wfu.edu/housingportal. Please review our  Move-Out page, where you'll find everything you or your students need in preparation for leaving campus for the summer. Of particular note are the two hour move-out windows (based on the guidance of our public health officials) meaning your student will need to plan and prepare ahead as much as possible to best utilize this time. 
Housing Selection Updates
We sent out an update to all continuing students around the Housing Selection process for the coming academic year. The application is now open on the Housing Portal, and they can begin forming roommate groups in preparation for selection over the summer.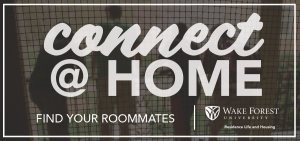 For those still looking into who they may want to live with next year, we've put together a hub of events and tools designed to help them have time and conversations as they develop their networks and think over who may be a good fit to live with next year. We encourage every resident planning for next year to take advantage of these offerings – you can take a look here.
Additionally, our room rates for the 2021-22 Academic Year have been approved. To view the rates for the coming year, please visit this page.
Summer Housing
The application for Summer Housing is still available via the housing portal, and you and your student can read more on our Summer School page. The application will be available through April 23 until the first round of selection on April 28th. Beginning April 29, applications and selection will be offered on a rolling basis for those enrolling in summer classes.
Welcome #WFU25!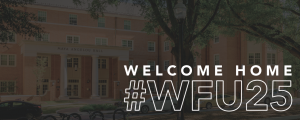 Our incoming student website has been updated! Class of '25 parents and family can check here for information and updates specifically for first-year students.