Luter Hall will be undergoing renovation during the Fall 2021 semester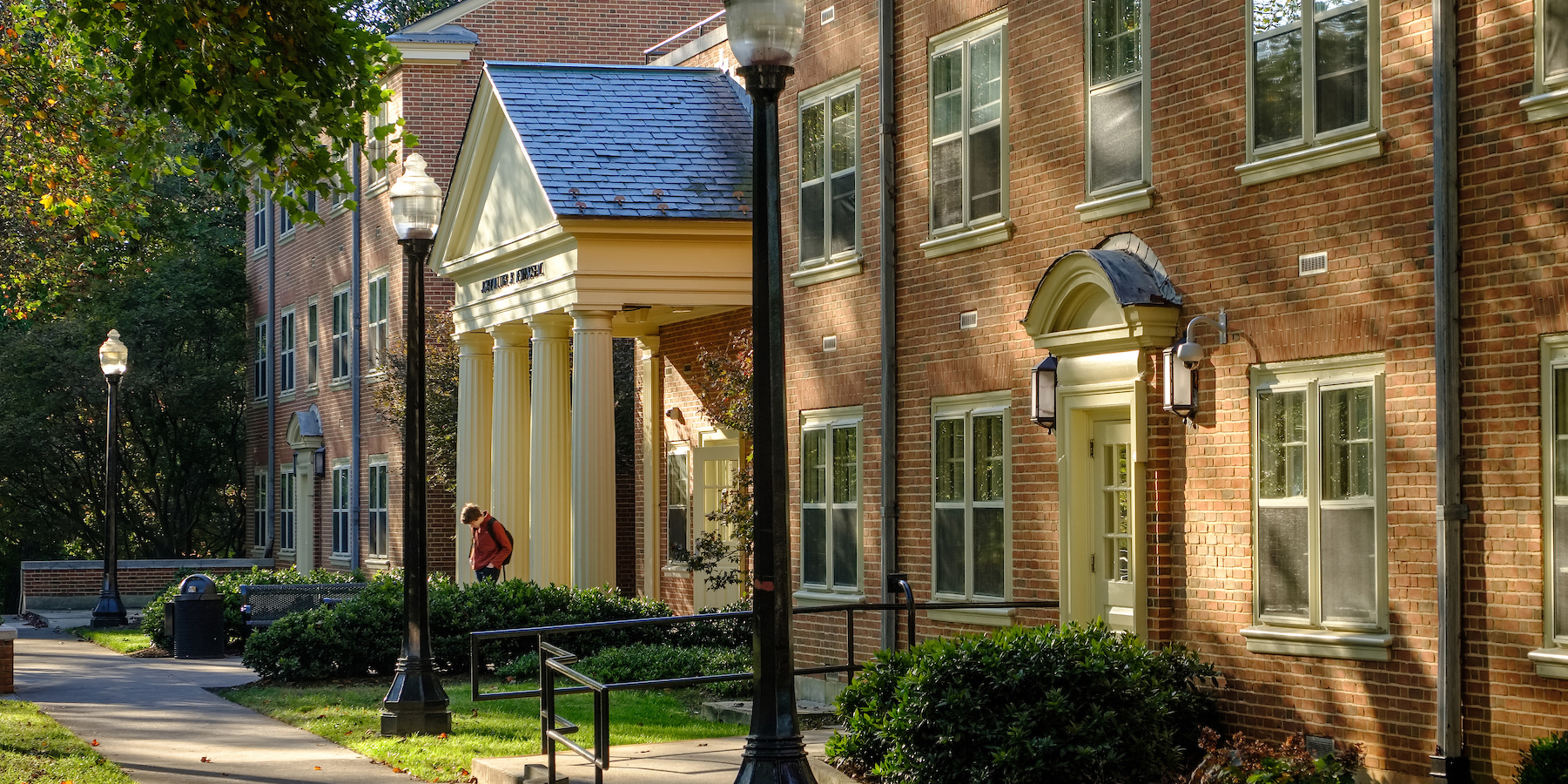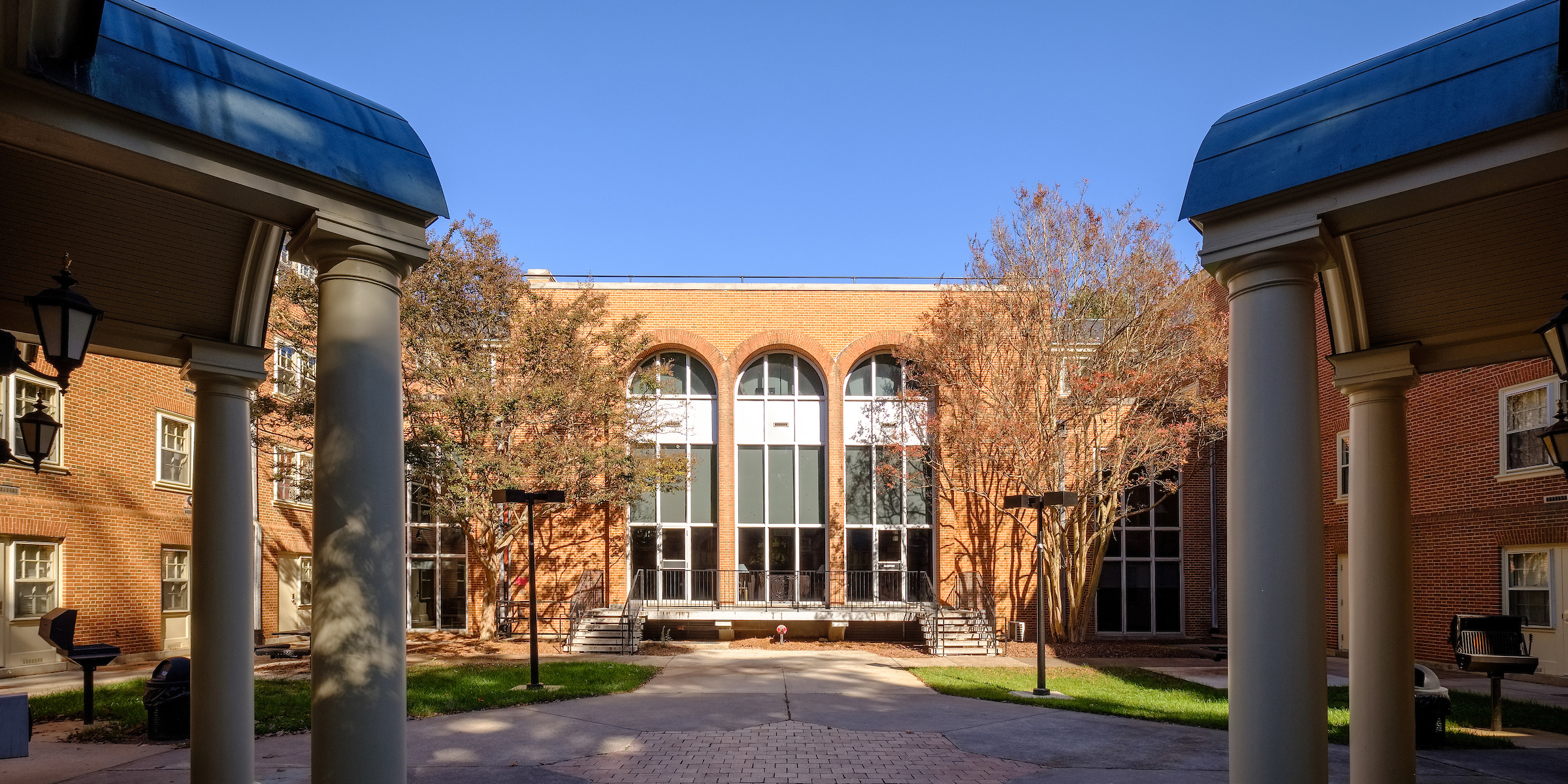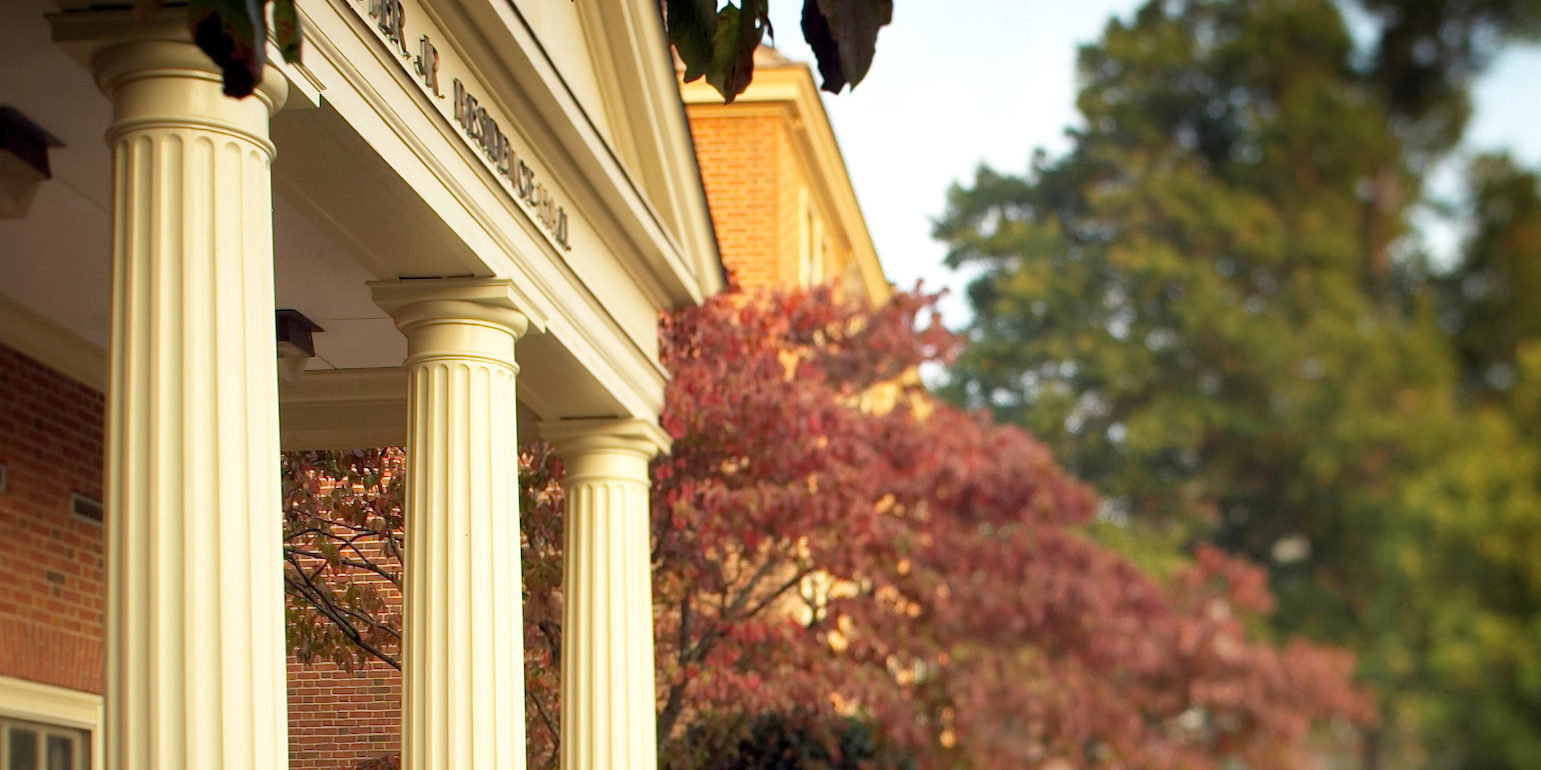 Luter Residence Hall is named for Joseph Luter, a 1961 graduate of Wake Forest. Best known for establishing a sausage empire, he is one of the University's most important benefactors. The combined corridor / suite-style residence hall houses co-ed students. Luter is one of Wake's only halls which houses a mixture of continuing and first-year students. A diverse living environment, Luter residence hall includes large TV, study, and social spaces. It also houses the lounge for Alpha Phi Omega, a national service fraternity.
For immediate assistance during business hours, please contact the Office of Residence Life and Housing at 336.758.5185. If there is an emergency or for after-hours assistance, please contact Wake Forest University Police at 336.758.5911. 
Room Details
Average Room Dimensions: 15′ L X 12′ 6″ W X 8′ H
Closet Dimensions: 4′ X 2′ 6″ X 8′
Window Size: 2′ 6″ X 4′, Blinds
Floor Covering: Tile, White
Wall Color: Off-White
Multi-port Wireless Access Point: One
Electrical Outlets: 4-6
Heating & Air: Individual
MicroFridge®: One Per Room
Sinks in Room: Yes
The measurements for the items listed above are general in order to help visualize rooms. Every room is unique and varies in dimensions, sometimes greatly.
Hall Details
Year Built: 1971 / Updated  2016
Capacity: 285
Fire Safety: Smoke Detectors, Sprinklers, Fire Alarms
Hall Staff: 13
Amenities: Greek service organization lounge, spacious social lounge
Hall Staff
Community Director:
Graduate Hall Director:
Resident Advisers:
Schanika Pierre
JT Owens
Tina Michael
Alfonso Berguido
Megan Gerber
Jackie Snell
Jessica Hardee
Issac Anthony
Charlotte Waugh
Will Nave
Nathan Carter