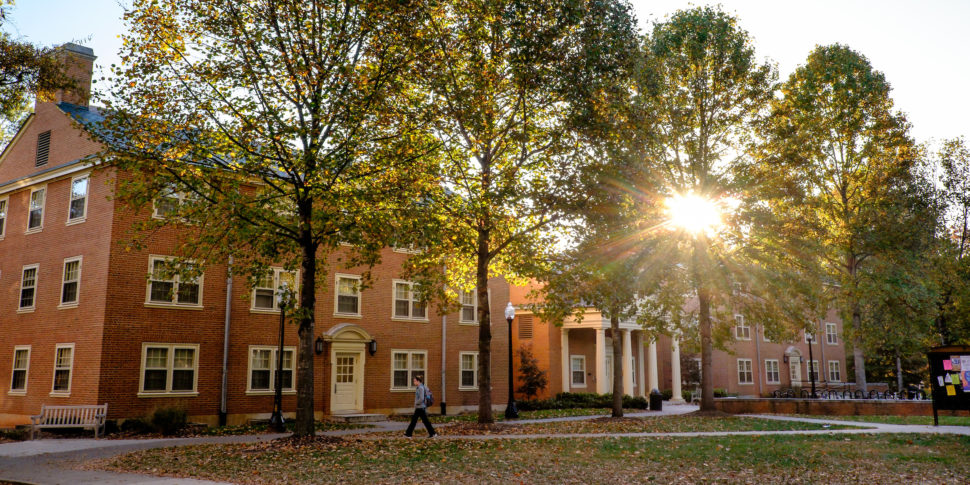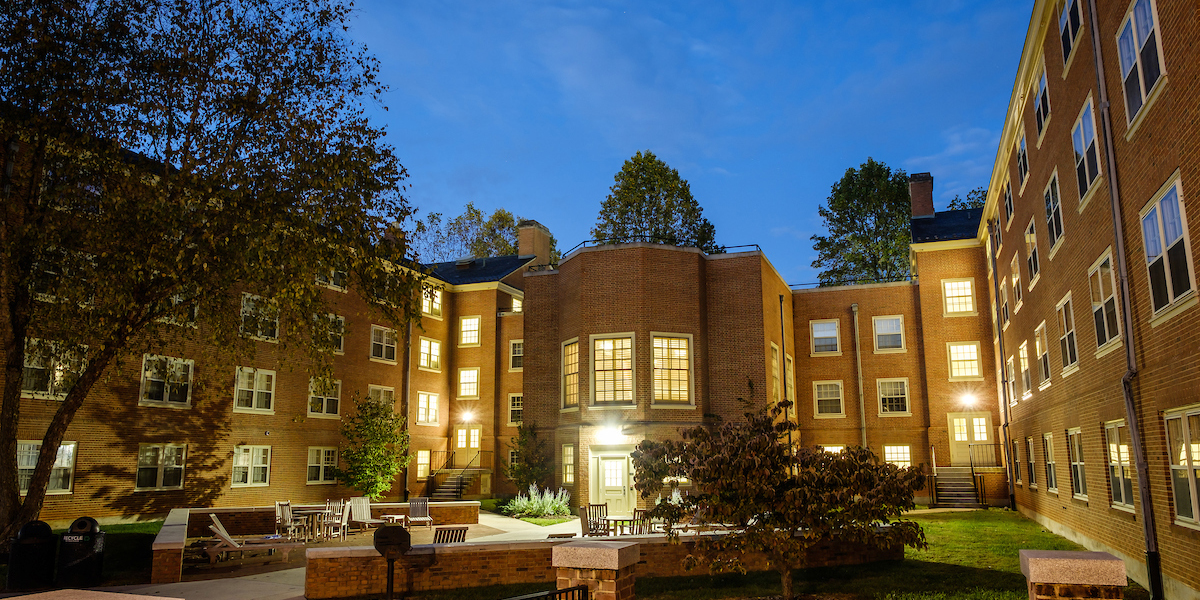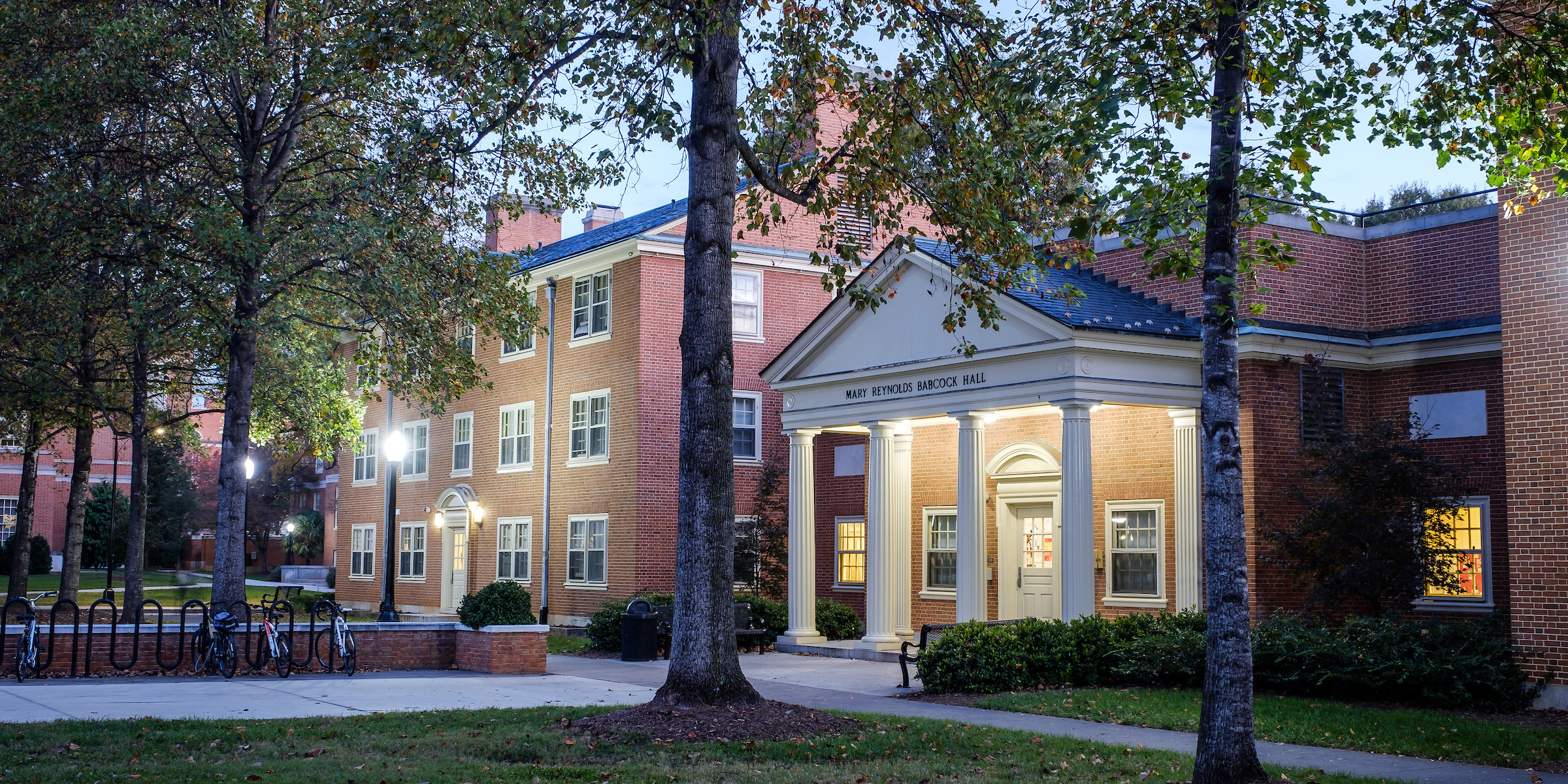 Babcock Residence Hall is named in honor of one of the University's most generous benefactors, Mary Reynolds Babcock. With her husband, Charles Babcock, she donated over 300 acres to Wake Forest College as the site of the new campus. In addition, the Mary Reynolds Babcock Foundation has given over $12 million to Wake Forest University. Babcock is a co-ed building housing first-year students. The bee and flower icons on the dorm's seal are emblematic of Mrs. Babcock's devotion to gardening.
For immediate assistance during business hours, please contact the Office of Residence Life and Housing at 336.758.5185. If there is an emergency or for after-hours assistance, please contact Wake Forest University Police at 336.758.5911. 
Community Office Phone Number
336-758-5563
Location
Gulley Dr.
Winston-Salem, NC 27106
Office Location
First Floor – C103
Style: Hall
Gender: Coed
Capacity: 247
Room Details
Average Room Dimensions: 15′ L X11′ W X 8′ H
Closet Dimensions: 3′ 5″ X 2′ 3″ X 7′ 10″
Window Size: 3′ X 4′ 6″, Blinds
Floor Covering: Tile, White
Wall Color: Off-White
Multi-port Wireless Access Point: One
Electrical Outlets: 3-4
Heating & Air: Central
MicroFridge®: One Per Room
Sinks in Room: Most
The measurements for the items listed above are general in order to help visualize rooms. Every room is unique and varies in dimensions, sometimes greatly.
Hall Details
Year Built: 1961 / Updated 2012
Capacity: 249
Fire Safety: Smoke Detectors, Sprinkler System, Alarms
Hall Staff: 11
Amenities: Parlor, Large Basement Lounge, Community Kitchen, and Sundeck.
Hall Staff
Community Director:
Graduate Hall Director:
Resident Advisers:
Nyna DeWitt
Murren Kelly
Malik McFarlane
Keira Perry
Tiye Rahmah
Colin Reed
Aran Silva Arango
Kyle Smith
Sydney Smith