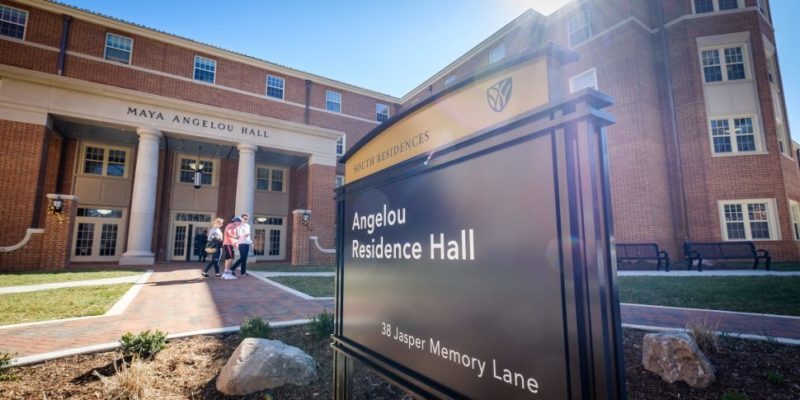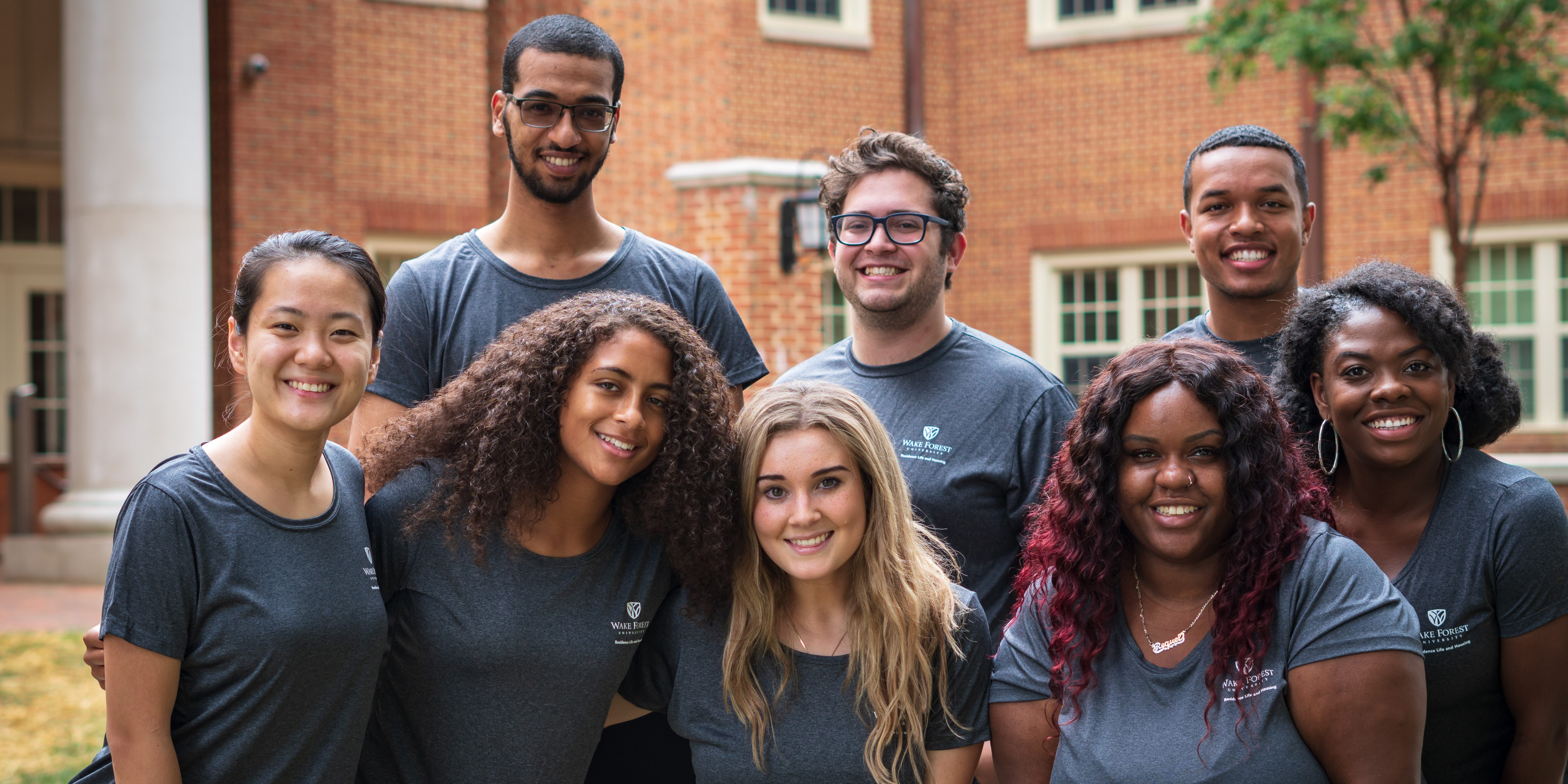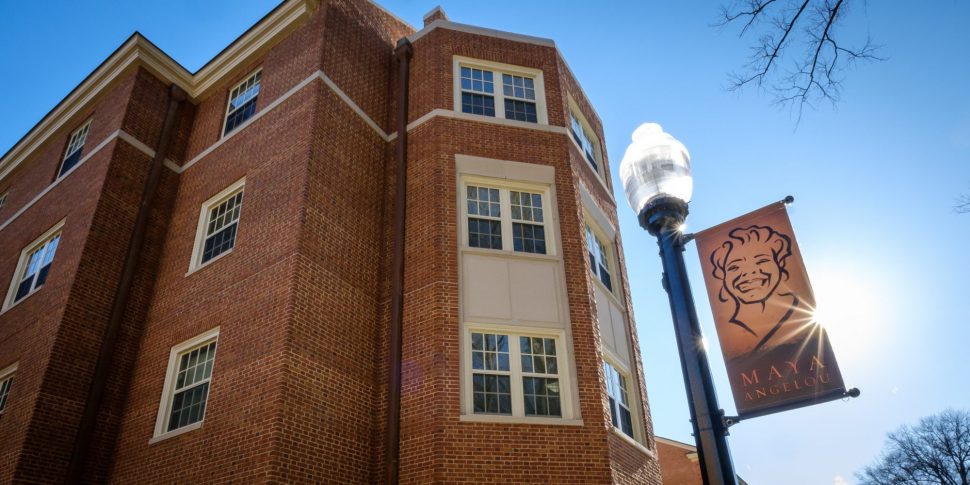 Maya Angelou Residence Hall, named after the poet, actress, author and civil rights activist Dr. Maya Angelou, completes the neighborhood of first-year residence halls on the south end of campus. Dr. Angelou was also the Reynolds Professor of American Studies at the University from 1982 until  per passing in 2014. She described herself as a "teacher who writes," but the impact of her legacy of courage, honesty and strength reaches well beyond the classroom. The pen and bird on the seal signify the uplifting power of Dr. Angelou's words in works like "I Know Why the Caged Bird Sings" and "Still I Rise."
The residence hall, which opened in 2017, houses first-year students in a co-ed corridor-style layout with a classroom, media/game room, lounge/break rooms with kitchens, study rooms and a recreation lounge.
The Office of Residence Life and Housing along with the Deacon OneCard Office are located on the Ground Floor of the hall. The project is seeking LEED Silver Certification.
For immediate assistance during business hours, please contact the Office of Residence Life and Housing at 336.758.5185. If there is an emergency or for after-hours assistance, please contact Wake Forest University Police at 336.758.5911. 
Community Office Phone Number
336-758-7271
Location
Jasper Memory Ln.
Winston-Salem, NC 27106
Office Location
First Floor – 106
Style: Hall
Gender: Coed
Capacity: 224
Room Details
Average Room Dimensions: 16′-10″L X 13'-6″W X 9′-4″H
Closet Dimensions: 4′-6″L X 2′-0″W X 8′-0″H
Number of Closets: 2
Window Size:  4′-0″W X 5'-4″H & 6′-0″W X 5'-4″H
Floor Covering: Vinyl Plank (Wood Look)
Wall Color: Off-White
Muli-port Wireless Access Point: 1
Electrical Outlets: 5
Heating & Air: Individual
Micro-Fridge®: One Per Room
Sink in Room: Yes
The measurements for the items listed above are general in order to help visualize rooms. Every room is unique and varies in dimensions, sometimes greatly.
Hall Details
Year Built: 2017
Capacity: 224
Fire Safety: Smoke Detectors, Sprinkler System, Alarms
Hall Staff: 9
Amenities: Parlor, Central Laundry Room with Vending, Classroom, Media Room, Recreation Lounge, Lounge with Kitchen per floor, and Study Room per floor.
Hall Staff
Community Director:
Graduate Hall Director:
Resident Advisers:
Pierce Alston
Aida Bathily
Collin Conduah
Maurice Cowley
Taide Gonzalez-Parral
Katie Southwick
Ellie Wheatley