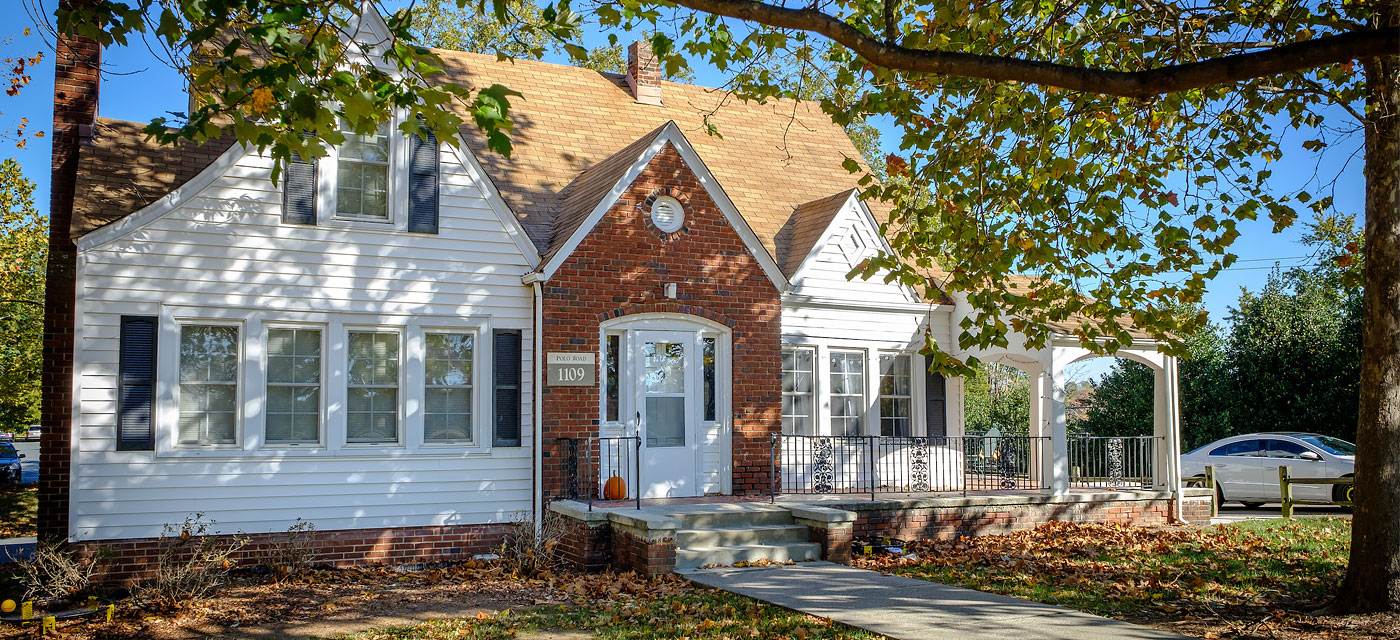 1109 Polo Road is one of several homes available as a unique housing option to students. The North Area Houses were former residential homes that have been converted to Wake Forest University undergraduate student residences. These Polo Road and Rosedale Circle houses are located off the central part of campus and are very often associated with Residential Engagement Communities, established to promote a clear link between residential and academic life for students at Wake Forest University.
The Hall Office for the Martin, Polo, Road House Community is located in the main lobby of Martin Residence Hall.
For immediate assistance during business hours, please contact the Office of Residence Life and Housing at 336.758.5185. If there is an emergency or for after-hours assistance, please contact Wake Forest University Police at 336.758.5911. 
Location
1109 Polo Road
Winston-Salem, NC 27106
Community Office Location
Martin Residence Hall
First Floor – 108
Style: House
Gender: Coed
Capacity: 7
Room Details
Average Room Dimensions: Varied
Closet Dimensions: Varied
Window Size: Varied, Blinds
Floor Covering: Carpet
Wall Color: Off-White
Multi-port Wireless Access Point: One
Electrical Outlets: Varied
Heating & Air: Central/Individual
Sinks in Room: No
The measurements for the items listed above are general in order to help visualize rooms. Every room is unique and varies in dimensions, sometimes greatly.
Hall Details
Year Built: 1937
Capacity: 7
Fire Safety: Smoke Detectors
Community Staff: 10
Community Staff
Community Director:
Graduate Hall Director:
Resident Advisers:
Dalal Ahmidouch
Jesse Andrews
Stacey Chuang
Myles Cyrus
Jackson DeWitt
Anabel Ford
Chris Keiser
Justin Parker
Samantha Warner