Main Content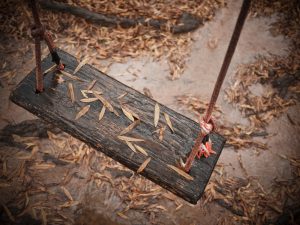 As you read this, we are moving into our second month here on campus. We are thrilled to have our students back in our residential communities and are focused on keeping them well – physically, emotionally, and mentally – as we navigate this new normal. 
Community Engagement
As shared in the September 11th Daily Deac, we have had some questions, particularly from P '24s, about the role of Resident Advisers (RAs) and how they help students find belonging in our community. RAs follow a three-part community engagement model to help their residents form connections with their fellow Deacons and the larger campus. 
RAs are expected to have at least one intentional connection with each of their residents each month. This intentional connection could range anywhere from a Google hangout, to grabbing lunch, to a socially-distanced walk around campus. If your Deac hasn't had the opportunity for an individual connection with their RA yet this semester, encourage them to reach out!

RAs also do two bulletin boards a semester. These boards are intended to educate the community on various topics related to life on campus. 

Lastly, RAs implement at least three programs each semester. The events are opportunities for residents to connect more with one another and/or to a campus partner office. Events can be in-person events (following all University guidelines) or virtual events; possibilities range from social gatherings (game nights, craft nights, etc.) to more topically-focused (stress management, homesickness, etc). If your Deac has an event they are interested in, encourage them to let their RA know, as they are always looking for great partnership opportunities that residents will enjoy. These events, as well as programs planned by student organizations, can be found on Corq. 
In addition to these opportunities provided by the RAs, most RAs have GroupMes or group chats set up for residents, in which information can be relayed and questions can be answered. Students can use these GroupMes or chats to ask floormates if they'd like to grab dinner, go to a particular event, or take a stroll outside, which provides an avenue for connection to their neighbors beyond the structured events from RAs.
Residential Policies
As we kicked off our football season on September 12, students received an important reminder about our residential policies – which can be read here. Some highlights for parents include:
Residents must wear face coverings when they are outside of their room.

If a resident chooses to have their door open to meet other residents, the residents should have on face coverings. 

Although, the University has set guidelines for large group gatherings.

Residence Life and Housing has a separate Guest Policy within the residence halls.

Residence Life and Housing defines a guest as a Wake Forest student with a current room assignment on the Reynolda Campus or in University-sponsored housing (e.g., Deacon Station & Crowne Apartments). Students must adhere to all of the requirements for guests:

One guest per resident

of the living unit (e.g., apartment, house, suite, semi-suite, bedroom)

Six feet of distance between all individuals must be maintained

No more than 10 people in a living unit at one time

(fewer if social distancing is not possible)

Additionally, all individuals must comply with the Face Covering Policy and wear a cloth face covering during the period of visitation. Guests must be accompanied by their host at all times. No guests are permitted to stay overnight. Students experiencing symptoms of COVID-19, or who are in quarantine or isolation, should not have guests.
Visitors are not permitted inside our residential communities. A visitor is defined as: 

A non-WFU residential student,

A WFU student who lives off-campus,

A friend from another institution,

A family member. 
RA Recruitment
At WFU, the Resident Adviser (RA) position is the premier position on campus and the ultimate internship for your student. The RA position offers high-level experience, critical thinking and references for every resume whether you are Pre-Med major or on the Business Track! To be an RA at WFU is to be a leader, role model, and community builder. RAs create programs that enhance community, build positive relationships with residents, and create a safe environment where residents have opportunities to grow academically and socially.
We provide our RAs with help developing their resumes, as well as weekly 1:1s with a Masters level, professional staff member, and personal support for the challenges that they navigate during college. RAs also receive great benefits such as a private room, reduced rate room, and a 10 month stipend!
Being an RA is truly transformational both personally and professionally, but don't take our word for it, check out what our current RAs have to say about the role with the video on our website! More information will be coming in early October.
Take the leap, ask your Deacon to dRAft their future with us, we promise it will be worth it.
Stay Connected
Be sure to follow us on social media to keep up with the latest happenings from our office. You'll also be able to learn more about the RA role from current staff!
---
As always, if you have questions or concerns please don't hesitate to contact us at housing@wfu.edu or 336-758-5185. Note our office closes daily between 1 p.m. and 2 p.m. for a wellbeing hour.