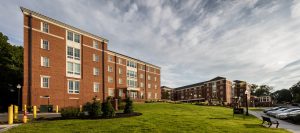 As we cross the 'half-way' point of summer and pivot towards the fall, we're coming to you this month with reminders of important information you'll need as you solidify your plans for returning to campus.
The second round of Housing Selection will take place on July 20th. Selection times will be updated by the end of business on Friday, July 16 and an availability list will also be shared at that time. 
Alongside the usual questions we receive around the second round of housing and how this process works, there have also been additional questions around readjustments as to which groups will be able to utilize University-Sponsored housing. Read more here: https://conta.cc/3e3E0RB. 
First-year students will receive their housing assignments the week of July 26th. Upon viewing their assignment, students will be able to select their move-in appointment from times (9 A.M., 12 P.M., and 3 P.M. EST) on August 18 or August 19.
The full schedule for Move-In is below:
First-year students will have the opportunity to move-in on Wednesday, August 18 or Thursday,

Aug 19, 2021

.

Sophomores will have the opportunity to move-in on Friday, August 20
Juniors and Seniors will have the opportunity to move-in on Saturday, August 21 and Sunday, August 22
We look forward to welcoming your student back home and to opening campus this year under much more familiar conditions than the last. Should you have any questions for us, we are available at 336.758.5185 and housing@wfu.edu.