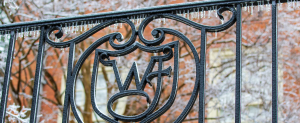 Happy Holidays! We hope you and your students have plenty of time to rest and enjoy time together during winter break. We have a few reminders to help you and your Deac plan for a return to campus in the new year. 
Please note that our office, along with the University, will be closed beginning at 5 p.m. on Friday, December 17. We will reopen at 8:30 a.m. on Tuesday, January 4. Students utilizing our winter break housing options have been provided specific instructions for outreach and support during this window. 
While the University is closed, anyone on campus with an
emergency should call Campus Police at 336-758-5911. 
Applications for Housing Selection for the 2022-23 Academic Year open January 17, and selection will take place March 21-24. These dates are earlier than the last few years' shifted schedule, and we encourage students who will be living on campus next year to begin planning now. All dates and deadlines can be found here. 
If your students are thinking ahead to part-time job opportunities for this spring, we are accepting applications for Office Assistants for the coming semester. This role offers schedule flexibility and a chance to build administrative and operations experience with #TeamRLH. Those interested can apply here. 
Please note recent messages sent regarding the December 15th flu vaccine deadline, and those that were sent last week about spring semester protocols, which will include a required COVID booster and masking at the start of the spring semester.
Finally, please see the dates below for reminders of our opening and closing schedule for the coming semester.
JANUARY 2022 

Saturday, January 8 – Sunday, January 9

: Residence Halls open for all students @ 9 a.m.
MAY 2022

Friday, May 6

: Final exams end.

Saturday, May 7

: Residence Halls close @ 2 p.m. for non-seniors (unless approved for Interim Housing)

Monday, May 16

: Commencement

Residence Halls close  @ 7 p.m. for seniors and those not approved for Interim Housing
Note that for anyone checking in for the first time in January will need to start their move-in at our office in Angelou Residence Hall between 9 a.m and 5 p.m. on January 8 or 9. After checking-in and getting their room key, you'll be able to proceed to their residence hall and finish moving in. Similarly, those students who did not utilize their University-Sponsored Housing and temporarily returned their keys will be able to pick them up upon arrival back to campus at our office in Angelou Residence Hall. 
We're excited to kick-off a new semester next month. We hope you have a safe and healthy break and a Happy New Year.