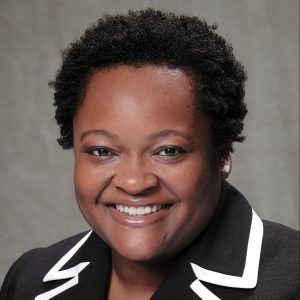 At the recent meeting of the North Carolina Housing Officers (NCHO), D'Najah Thomas, Associate Director of Residence Life in Residence Life and Housing, was elected as the president-elect for the organization. In this three-year role, Thomas will work with other professionals throughout the state to carry out the organization's mission and continue to move our work forward.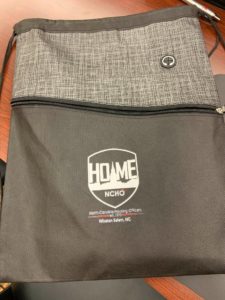 Thomas is no stranger to NCHO! In addition to being elected as president-elect, she just successfully chaired the NCHO Annual Conference here in Winston-Salem from October 14-16. Under her leadership, a blend of NCHO volunteers and the Residence Life and Housing team from Wake Forest worked to make professionals from across the state feel at "Home" in Winston-Salem and their work. Additionally, in 2018, Thomas was recognized as the NCHO Mid-Level Professional of the Year.
Thomas joined Wake Forest in July 2017 as the Assistant Director of Residence Life. Recently, she played a vital role in the restructuring of the Residence Life unit to bring full-time masters-level Community Directors to our communities. In this restructure, Thomas was promoted to Associate Director of Residence Life in April of this year. She earned her bachelor of arts degree in Communications and Public Relations from Appalachian State University, a master of science in Sports Administration from Florida State University, and a master of Divinity from Duke University. 
Please join us in congratulating and celebrating D'Najah! Our communities and student experience are made better through the dedication and passion of individuals like her.
To learn more about NCHO, please visit ncho.org.