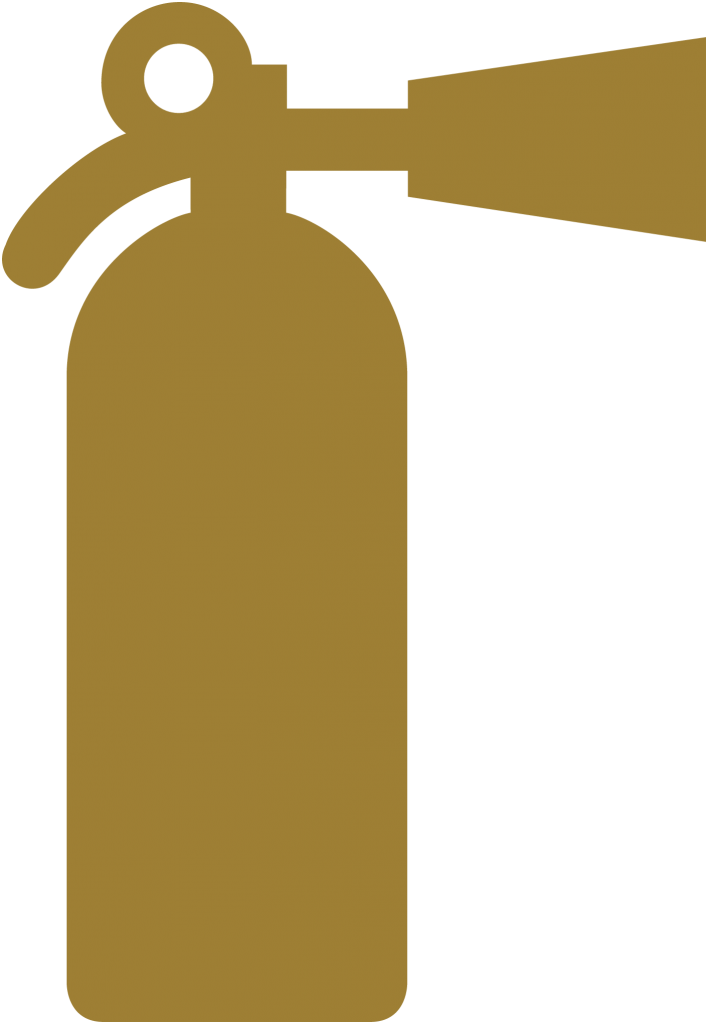 FIRE SAFETY
Keep the safety of everyone in your community in mind at all times.
Fires in residence halls occur most often between 5-11 pm and on weekends.
Smoke alone often doesn't wake you- it can make you sleep harder.
Cooking equipment is involved in 75% of reported residence hall fires.
For more information on any of the violations below, please refer back to the Guide to Community Living.

FIRE ALARMS
We work across the semester to assure that our alarms are functioning properly and doing what they should.
Our fire alarm systems are set at the lowest sensitivity that they can be per fire code. Our team receives a notification every time there is an alarm and keeps an eye on trends and how we can best respond.
Your community director will meet with residents individually who may unknowingly be the cause of repeat alarms.
Triggering An Alarm

Due to the size of our communities, our rooms use photo particle sensors, meaning they look for particles in the air that could be smoke.

Unfortunately, those sensors can't distinguish smoke from steam, hair spray, etc. that could end up in the detector based on student behavior. Often these are what students will refer to as false alarms.

Triggers for these alarms can include:

discharging a lot of propellant in the room (air fresheners, cologne or perfume, body sprays, disinfecting cleaning sprays, etc.)
cooking in the room
propping of bathroom doors when showering allowing for a buildup of steam
using appliances that create steam or heat (such as irons or hair dryers) too close to sensors

Approved and Prohibited Appliances

Due to the size of our communities, our rooms use photo particle sensors, meaning they look for particles in the air that could be smoke.

Unfortunately, those sensors can't distinguish smoke from steam, hair spray, etc. that could end up in the detector based on student behavior. Often these are what students will refer to as false alarms.

Triggers for these alarms can include:

discharging a lot of propellant in the room (air fresheners, cologne or perfume, body sprays, disinfecting cleaning sprays, etc.)
cooking in the room
propping of bathroom doors when showering allowing for a buildup of steam
using appliances that create steam or heat (such as irons or hair dryers) too close to sensors
ADDITIONAL RESOURCES