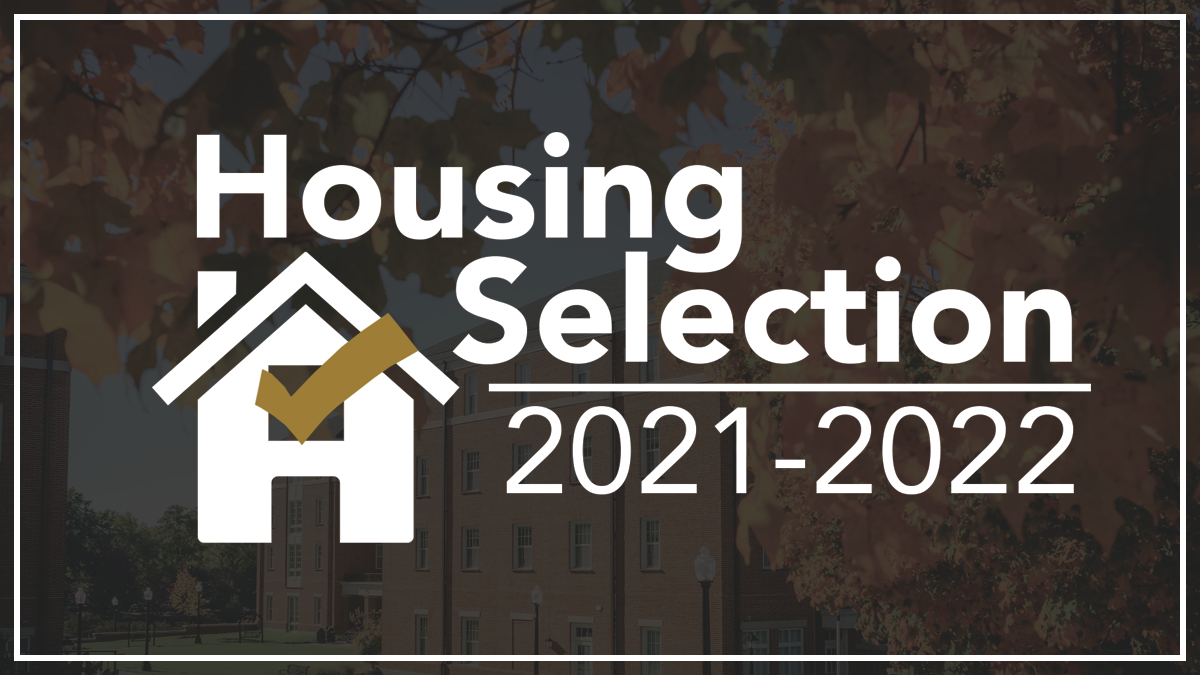 IMPORTANT DATES
Please use pencil, not pen, when noting these dates as any processes are subject to change while navigating public health guidance updates around COVID-19 and the coming semester. Any changes will be communicated directly and updated below accordingly.
April 7: Housing Application Available
April 19: Block Rosters Released
May 7: Block Rosters and Waitlists Due
May 26: Selection Times Available
May 31: Request for Disability-Related Accommodations Due
June 4: Gender Neutral and Substance Free Requests Due
June 11: Live Room Availability List Published
Please note the slight modification to the dates below:

June 14: Rising Senior (6+ Housing Credits) Selection
June 15: Rising Junior (4+ Housing Credits) Selection
June 16-17: Rising Sophomore (2+ Housing Credits) Selection
The University, including our office, will be closed on June 18 in observance of the Juneteenth holiday.
How to Select Your Housing
Things to Know

Residency Requirement

Wake Forest University has a six-semester residency requirement

As such, rising seniors are not required to live on campus. If a rising senior has not selected housing by the end of the General Room Selection process, they will lose the four-year housing guarantee and their status will be changed to a non-resident student. Those considering moving off-campus should refer to our Off-Campus Policies and Procedures page regarding off-campus address registration and other policies/processes.

Transfer students who have lived on campus at another institution are given credit for that time toward their residency requirement after submitting proof of residency from their former institution(s).

Expanded Occupancy Assignments

Occasionally there are times when there are more students guaranteed housing than spaces available in the residence halls.

In the event, this does occur double rooms that were previously triples (or rooms that can accommodate three people) may be converted to triple occupancy, single rooms that were previously double rooms may return to double occupancy, and designated floor lounges may be converted into student rooms.

Housing charges will be adjusted for those students whose room occupancy changes due to an expanded occupancy situation.

Room Changes

Under no circumstances will a student who selects for a group of residents during housing selection be allowed to change rooms between selection and the Fall Semester. The earliest opportunity for a room change for those students is the Winter Room Change process.

Unapproved room changes may result in a fine, return to the original assignment, and loss of opportunity to move during the Open Room Change process.

Members of the apartment/block/room may have the first opportunity to fill vacancies that may occur during the year by pulling in a roommate of choice.

If a single room becomes available within a block/suite/apartment, students currently living in that space will typically have the first opportunity to fill the single, prior to it being generally available for room changes.