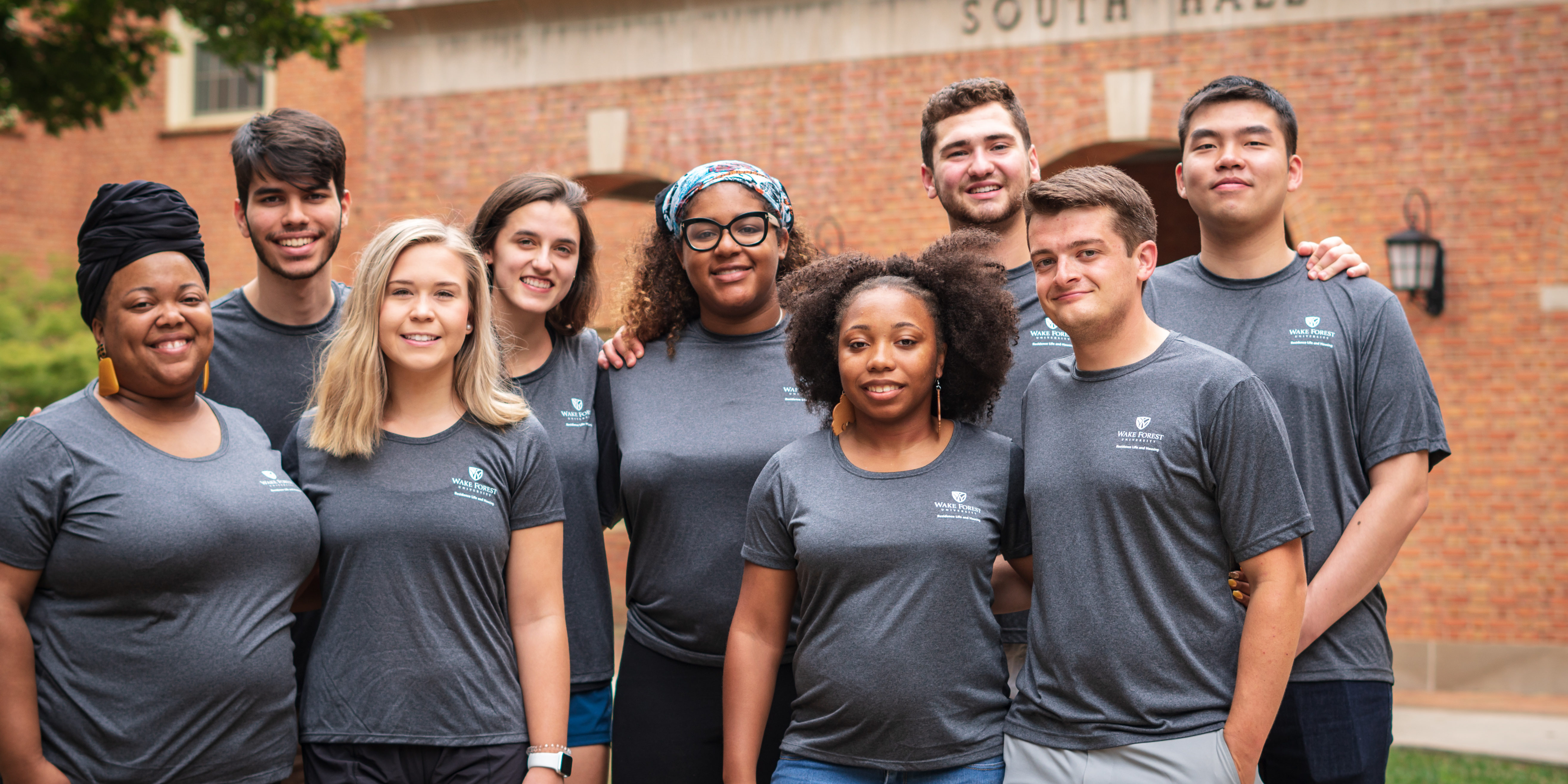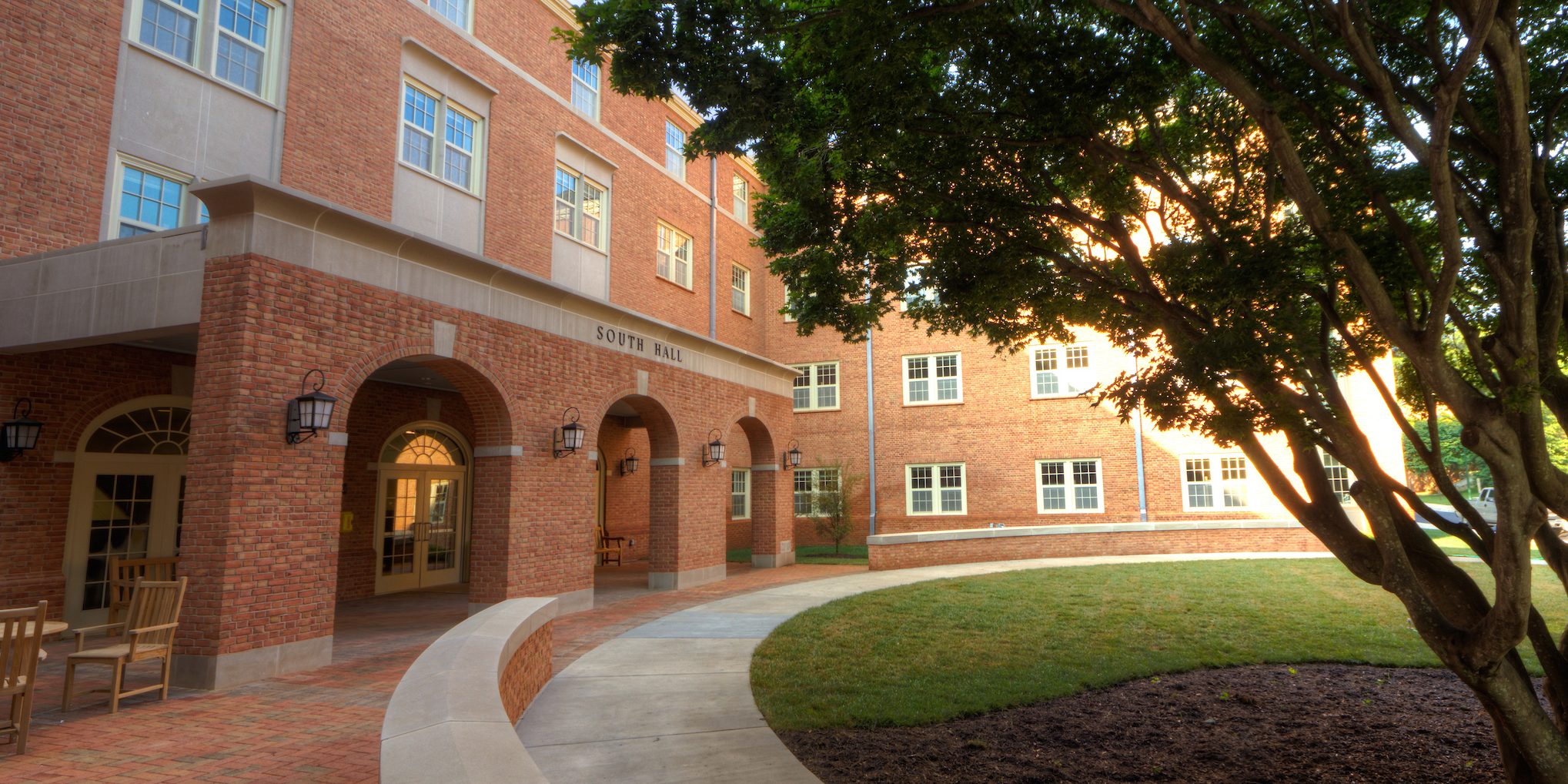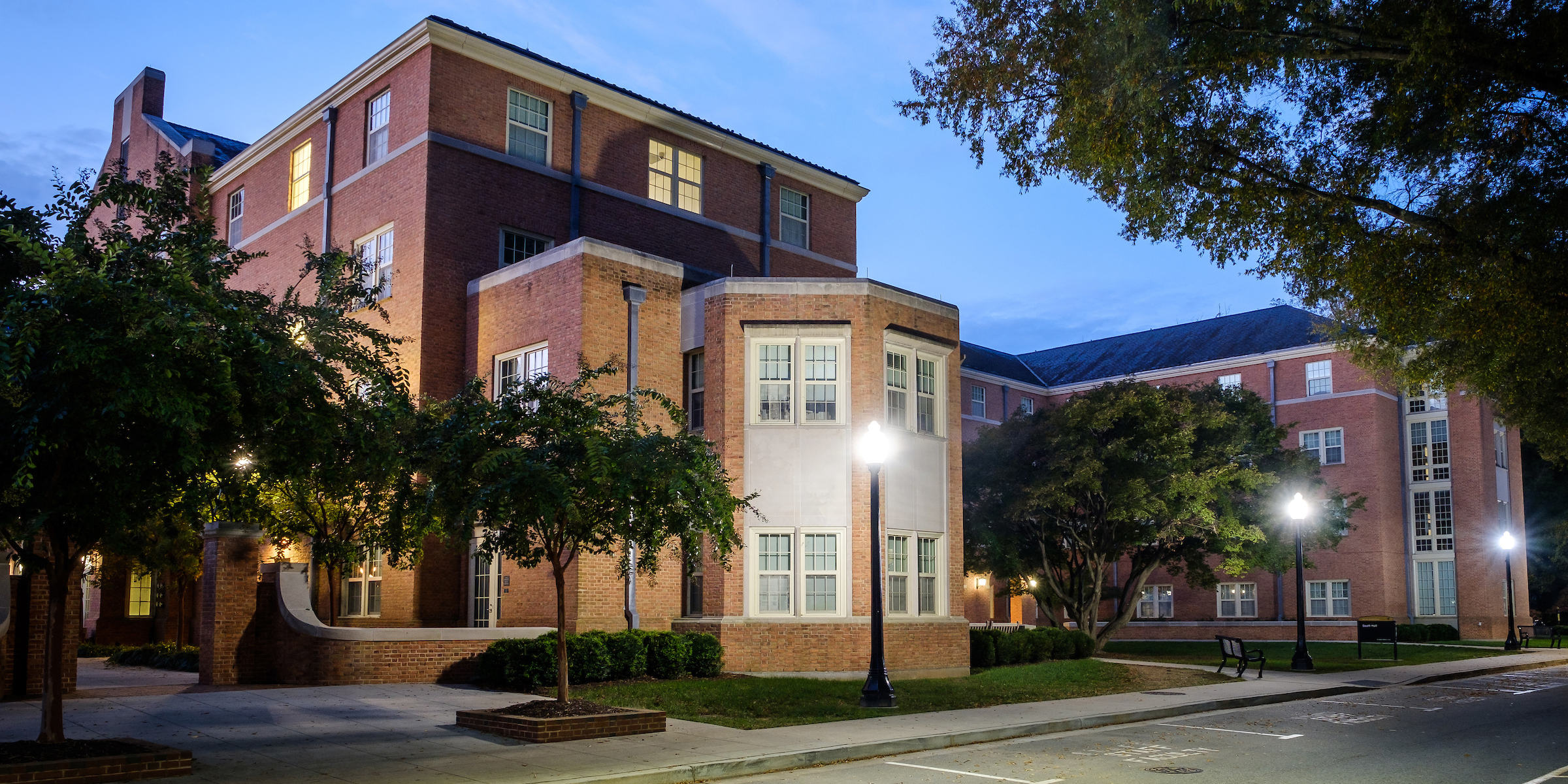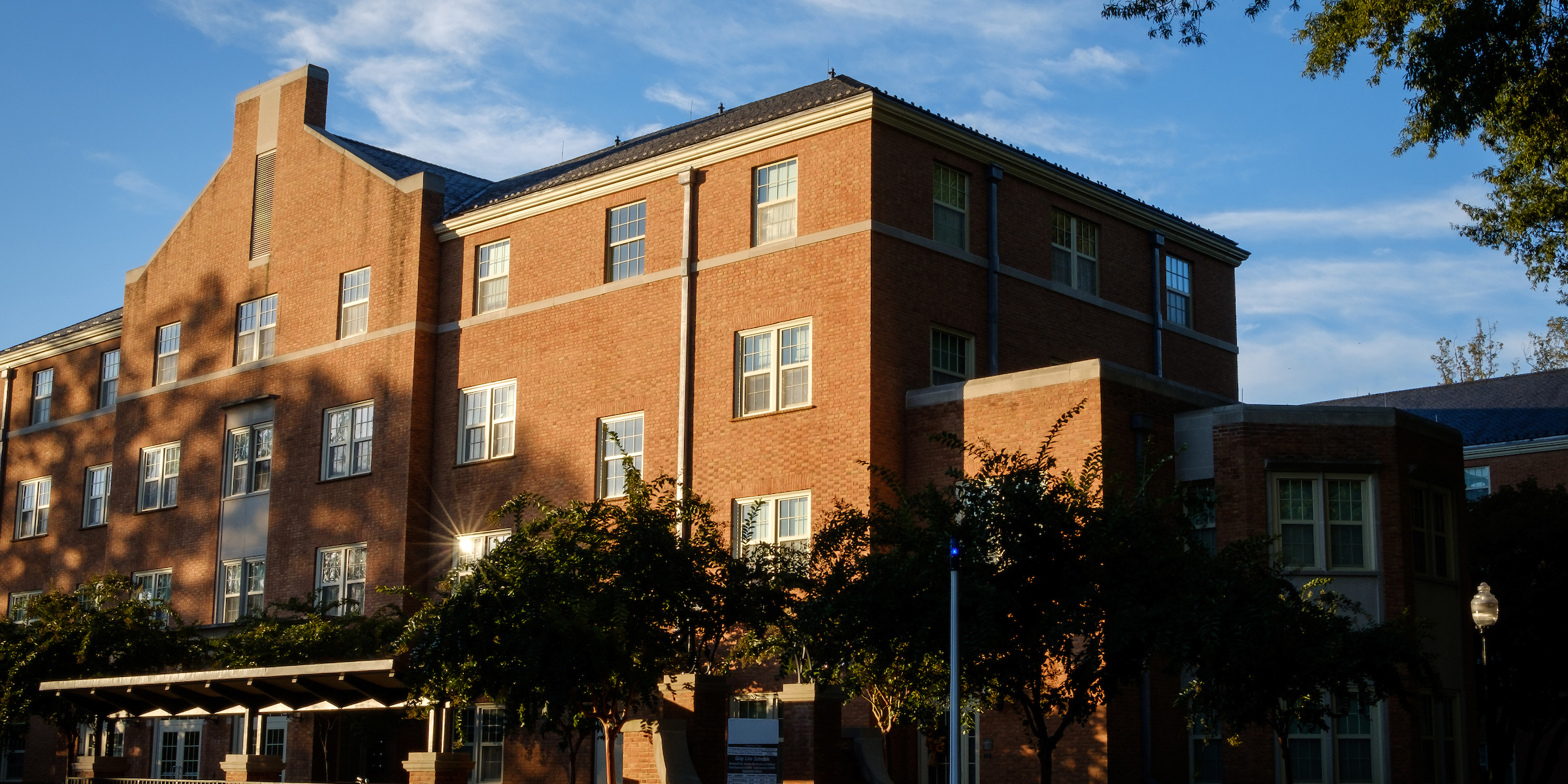 South Hall opened in fall 2010 and is the first LEED certified building on the Reynolda Campus. It houses first-year students in a co-ed, corridor-style layout with a classroom, media room, multiple study lounges and a recreation space.
For immediate assistance during business hours, please contact the Office of Residence Life and Housing at 336.758.5185. If there is an emergency or for after-hours assistance, please contact Wake Forest University Police at 336.758.5911. 
Location
Jasper Memory Ln.
Winston-Salem, NC 27106
Office Location
First Floor – 119
Style: House
Gender: Coed
Capacity: 199
Room Details
Average Room Dimensions (Single): 10′ W x 17′ L x 12′ H
Average Room Dimensions (Double): 14′ W x 17′ L x 12′ H
Closet Dimensions: 3′ x 5′
Window Size: 5' H x 4' W or 5' H x 6' W, Blinds
Floor Covering: Tile, White
Wall Color: Off-White
Multi-port Access Data Point: One
Electrical Outlets: 3-4
Heating & Air: Individual
MicroFridge®: One Per Room
Sinks in Room: All
The measurements for the items listed above are general in order to help visualize rooms. Every room is unique and varies in dimensions, sometimes greatly.
Hall Details
Year Built: 2010 / Interior Updates – 2017
Capacity: 199
Fire Safety: Smoke Detectors, Sprinkler System, Alarms
Hall Staff: 9
Amenities: Formal Parlor, Media Room, Rec Room, Study and Social lounges on each floor
Hall Staff
Community Director:
Graduate Hall Director:
Resident Advisers:
Mai Cameron
Clay Winningham
Meredith Morrison
Jacque Palermo
Austin Torain
Charlotte Waugh
Zhongze (Mark) Wei