Johnson Residence Hall is undergoing renovations during the Spring Semester of 2022.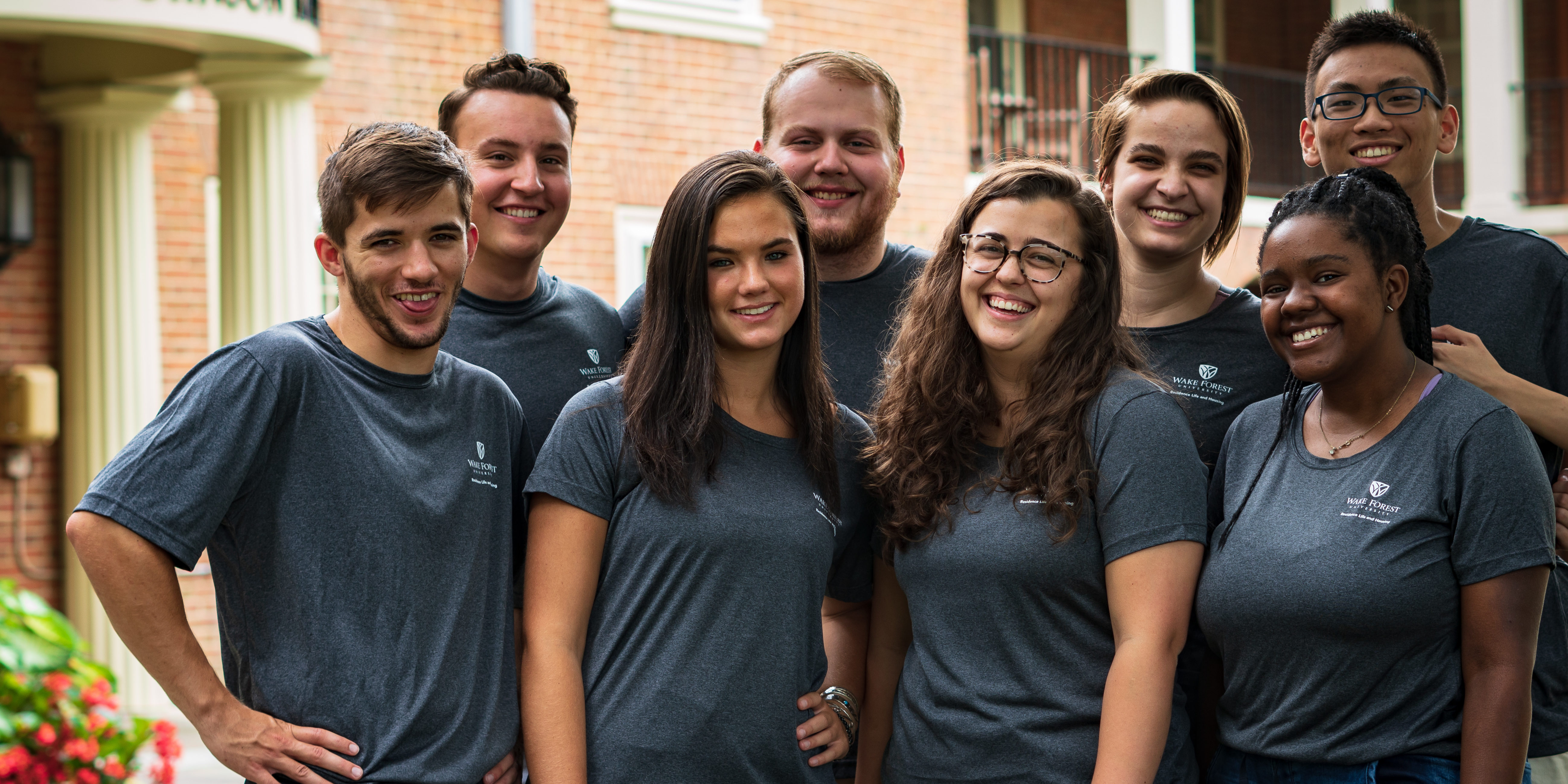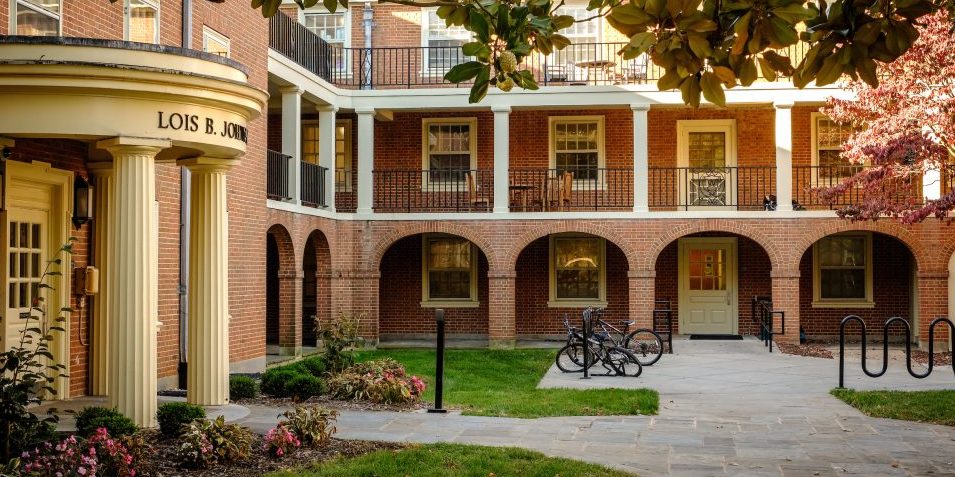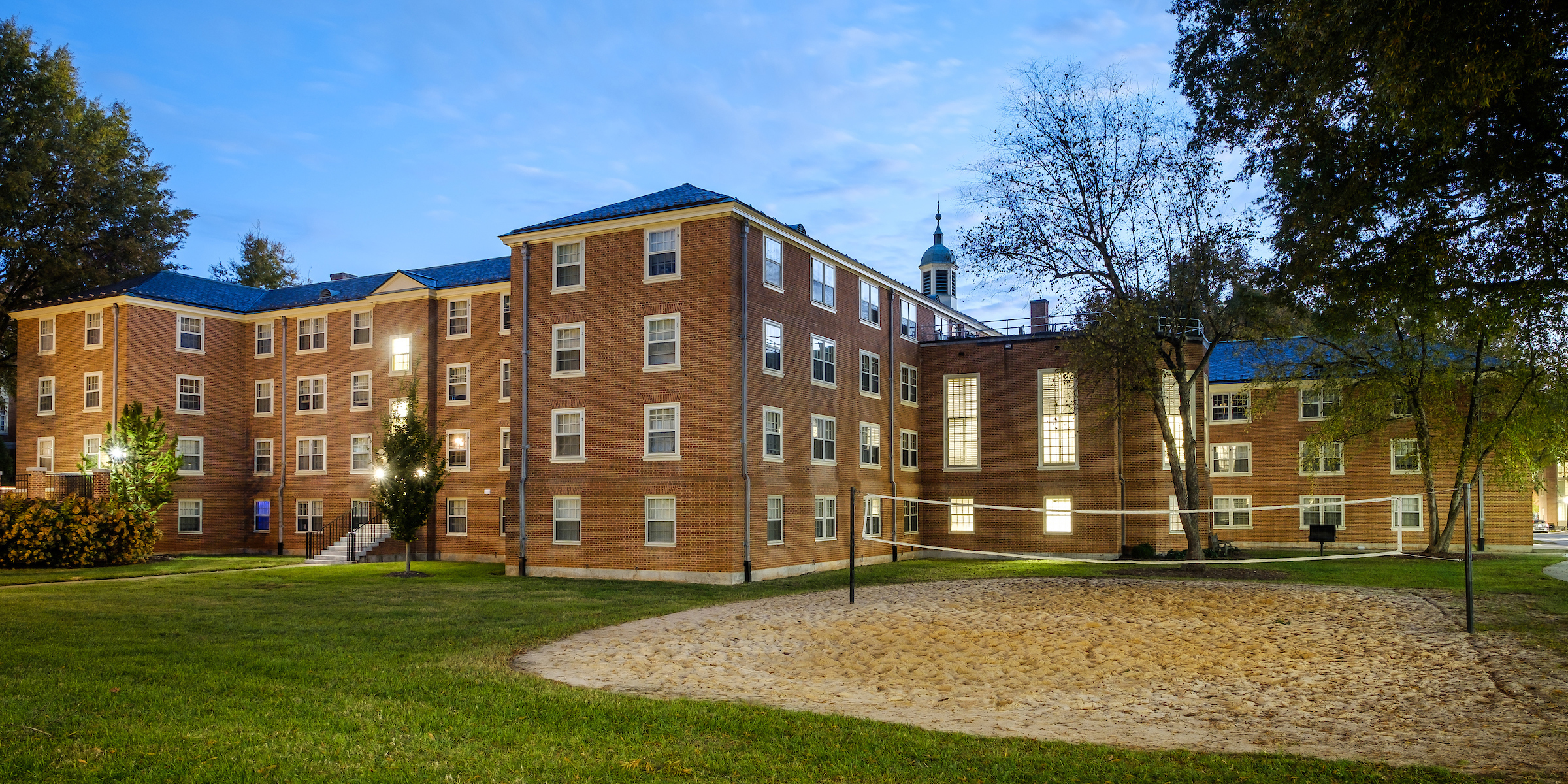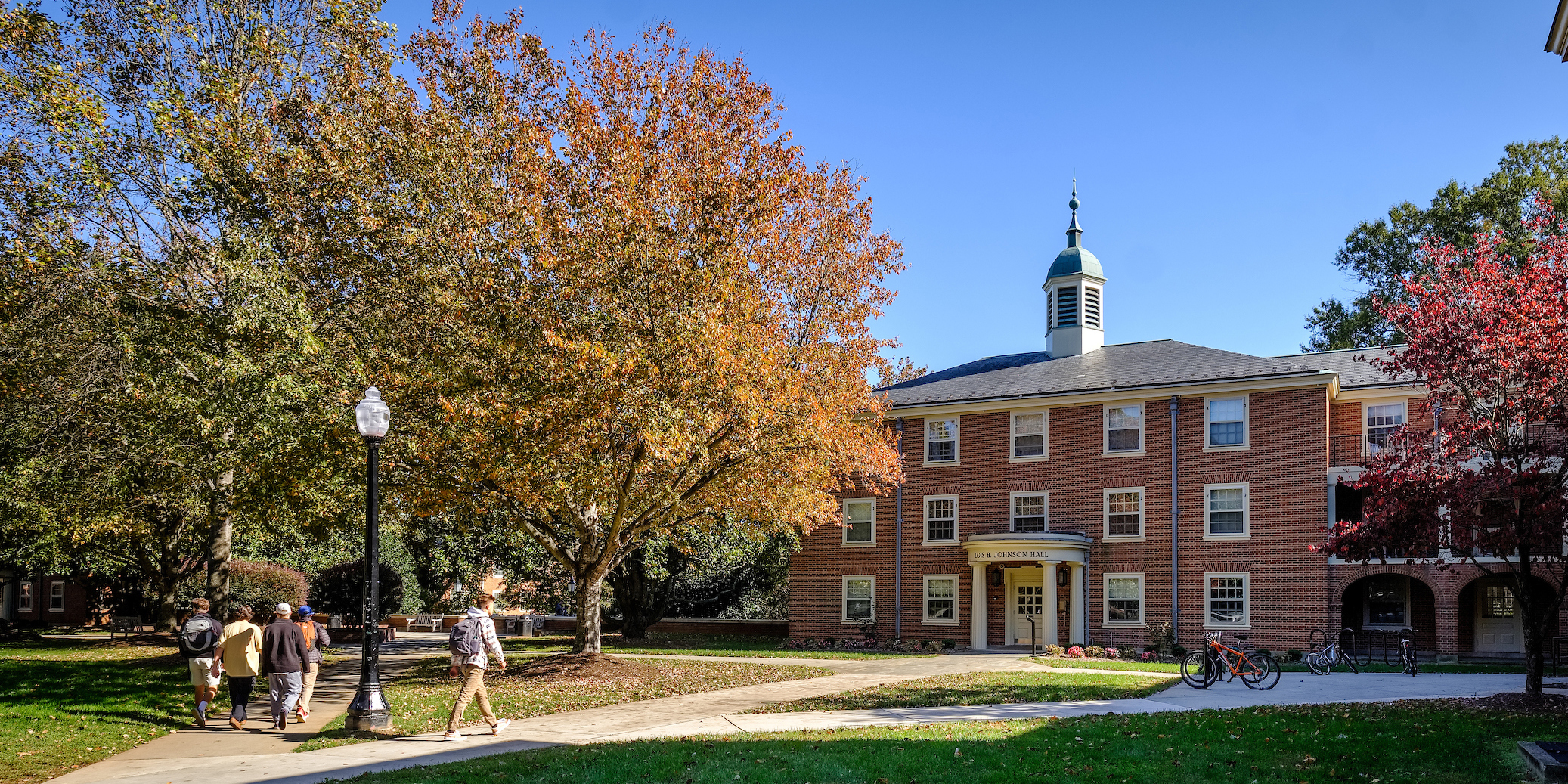 Johnson Residence Hall, an original Reynolda Campus building, is named for Lois Johnson, Dean of Women from 1942-62. She presided over the arrival of women students in 1942 and defended their rights to equality with men. Dean Johnson retired in 1962. Although known for her numerous and specific rules of conduct, Dean Johnson earned the respect of the students under her direction and received the Medallion of Merit in 1973. The eyes on the seal represent the namesake's watchful but well-intentioned administration. Johnson is a co-ed, corridor-style building housing first-year students.
For immediate assistance during business hours, please contact the Office of Residence Life and Housing at 336.758.5185. If there is an emergency or for after-hours assistance, please contact Wake Forest University Police at 336.758.5911. 
Location
Gulley Dr.
Winston-Salem, NC 27106
Office Location
First Floor – B128
Style: Hall
Gender: Coed
Capacity: 199
Room Details
Average Room Dimensions: 13′ 6″L X 13′ W X 8′ 1″H
Closet Dimensions: 5′ 3″ X 3′ X 8′ 2″
Window Size: 4′ 8″ X 5′ 8″, Blinds
Floor Covering: Tile, White
Wall Color: Off-White
Multi-port Wireless Access Point: One
Electrical Outlets: 3-4
Heating & Air: Individual
MicroFridge®: One Per Room
Sinks in Room: No
The measurements for the items listed above are general in order to help visualize rooms. Every room is unique and varies in dimensions, sometimes greatly.
Hall Details
Year Built: 1955 / Updated 2015
Capacity: 199
Fire Safety: Smoke Detectors, Sprinklers, Fire Alarms
Hall Staff: 10
Amenities: Formal Parlor, Basement Lounge, Lounge per wing, Community Kitchen, Community Laundry, and Sun Deck.
Hall Staff (FALL 2021)
Community Director:
Graduate Hall Director:
Resident Advisers:
Jaylynn Alexander
Tyler Curtis
Jolie Dumay
Cameron French
Aditya Jamwal
Lubei Liu
Riley Moran
Charity Osbourne