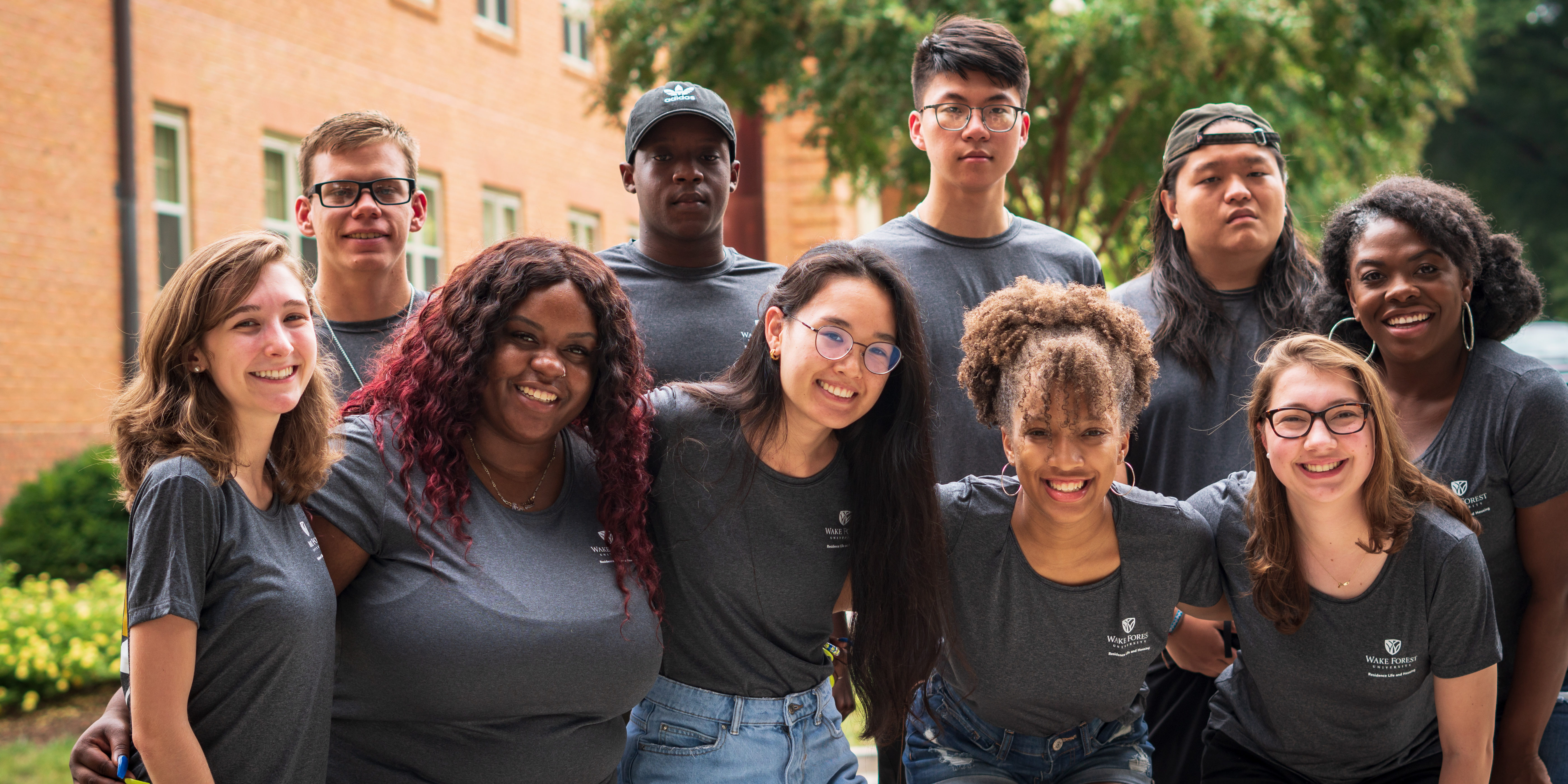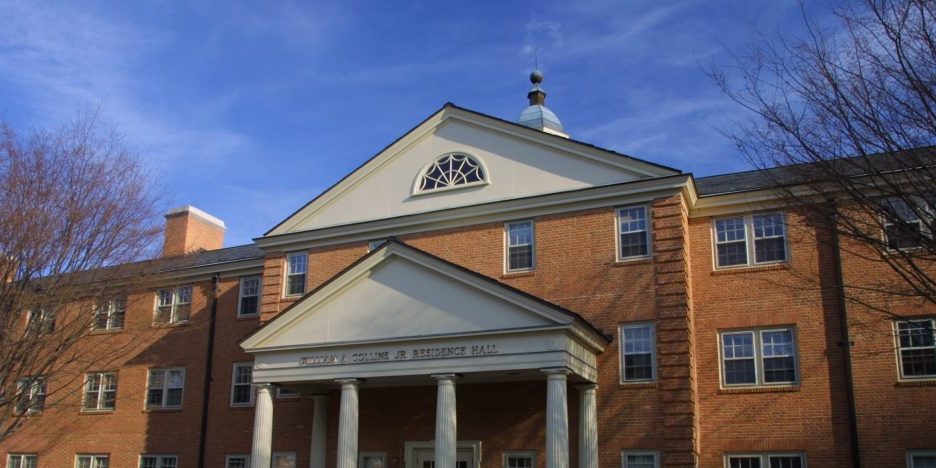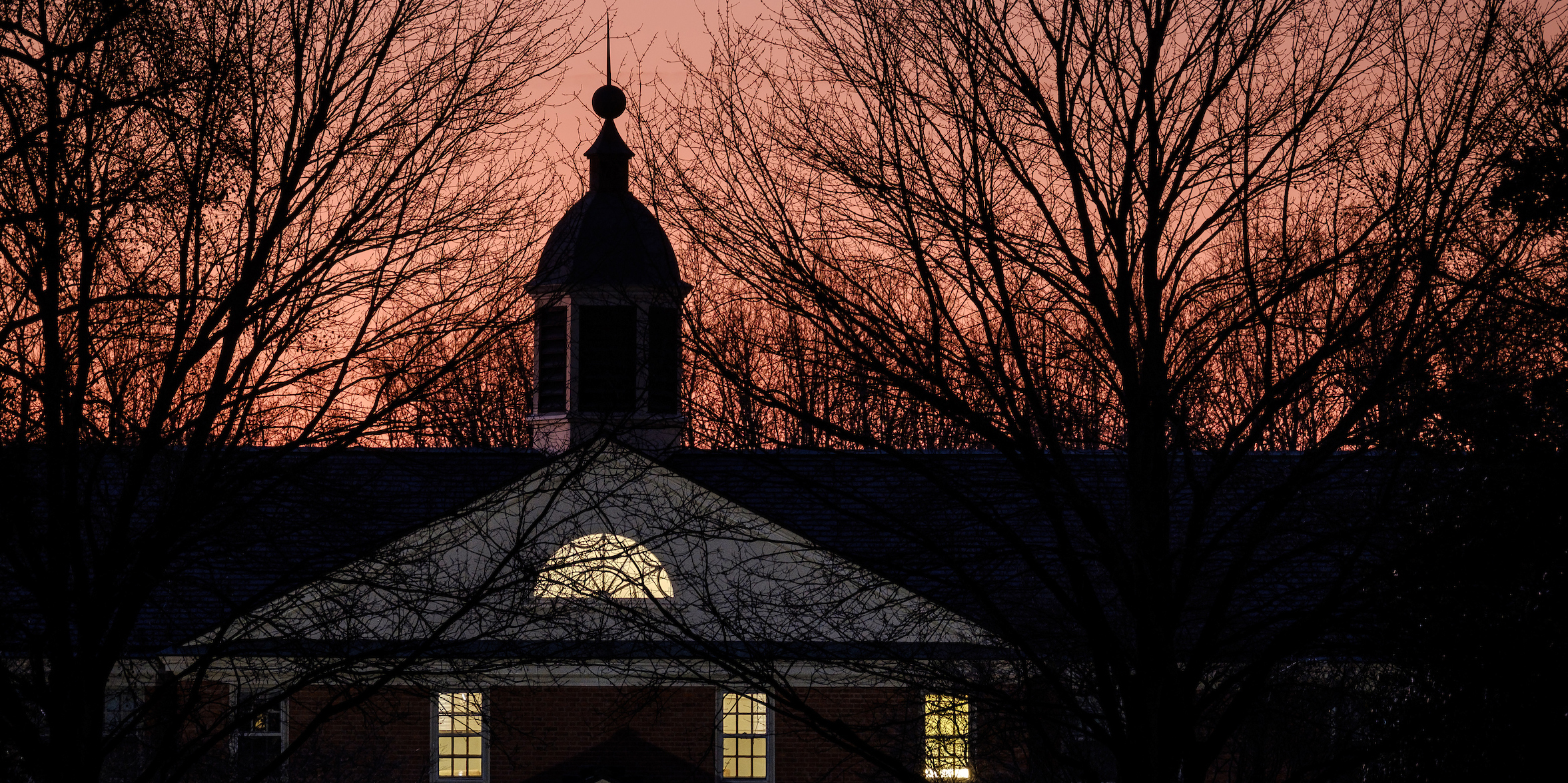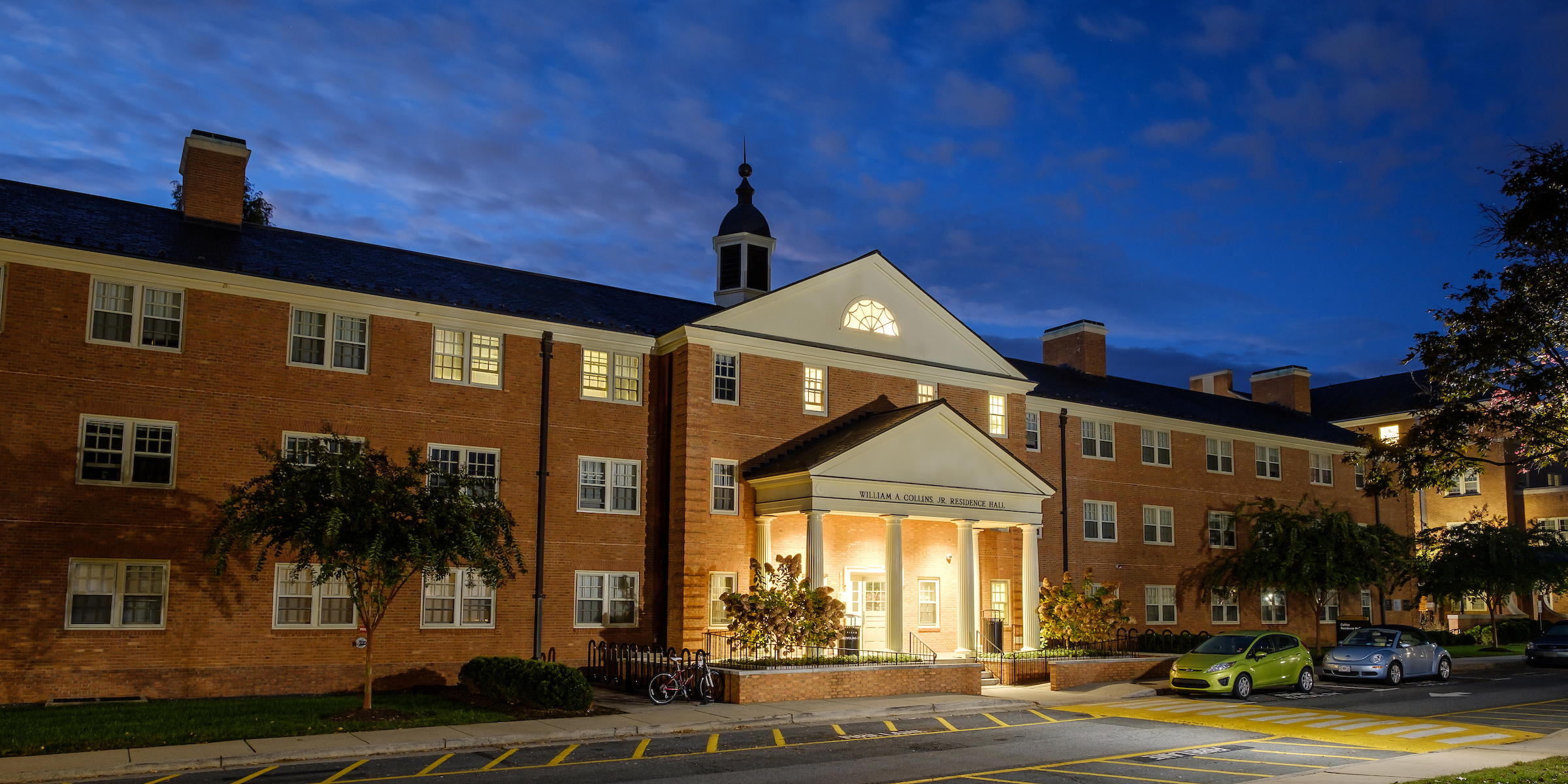 Collins Residence Hall is named for William A. Collins Jr., the owner of a group of funeral homes and a major benefactor of student scholarship funds. Collins competed in track and field and played in the band. In 1994, he established a $2.1 million scholarship fund for students from his native Virginia. The dragon on the dorm logo is in honor of the Collins family crest, which features a dragon of its own. The corridor-style co-ed building houses first-year students. The basketball court, TV lounge and kitchens on most halls help make Collins Hall an enjoyable place to live.
For immediate assistance during business hours, please contact the Office of Residence Life and Housing at 336.758.5185. If there is an emergency or for after-hours assistance, please contact Wake Forest University Police at 336.758.5911. 
Location
Jasper Memory Ln.
Winston-Salem, NC 27106
Office Location
First Floor – A111
Style: Hall
Gender: Coed
Capacity: 233
Room Details
Average Room Dimensions: 16′ 1″L X 10′ W X 7′ 11″ H
Closet Dimensions: 5′ X 2′ X 7′ 10″
Window Size: 2′ X 4′, Blinds
Floor Covering: Tile, Beige
Wall Color: Off-White
Multi-port Wireless Access Point: One
Electrical Outlets: 4
Heating & Air: Individual
MicroFridge®: One Per Room
Sinks in Room: Yes
The measurements for the items listed above are general in order to help visualize rooms. Every room is unique and varies in dimensions, sometimes greatly.
Hall Details
Year Built: 1985 / Updated 2013
Capacity: 233
Fire Safety: Smoke Detectors, Sprinkler System, Alarms
Hall Staff: 10
Amenities: Kitchen and lounge on each floor, outdoor basketball court nearby, various faith-based lounges in the basement.
Hall Staff
Community Director:
Graduate Hall Director:
Resident Advisers:
Amir Bird
Aliyah Bryant
Taryn Douglas
Megan Gerber
Morgan Lyke
Rovina Mannah
Kiya Norman
Sujeeth Shanmugam
Keishuan Thompson
Qihan (Tony) Yao