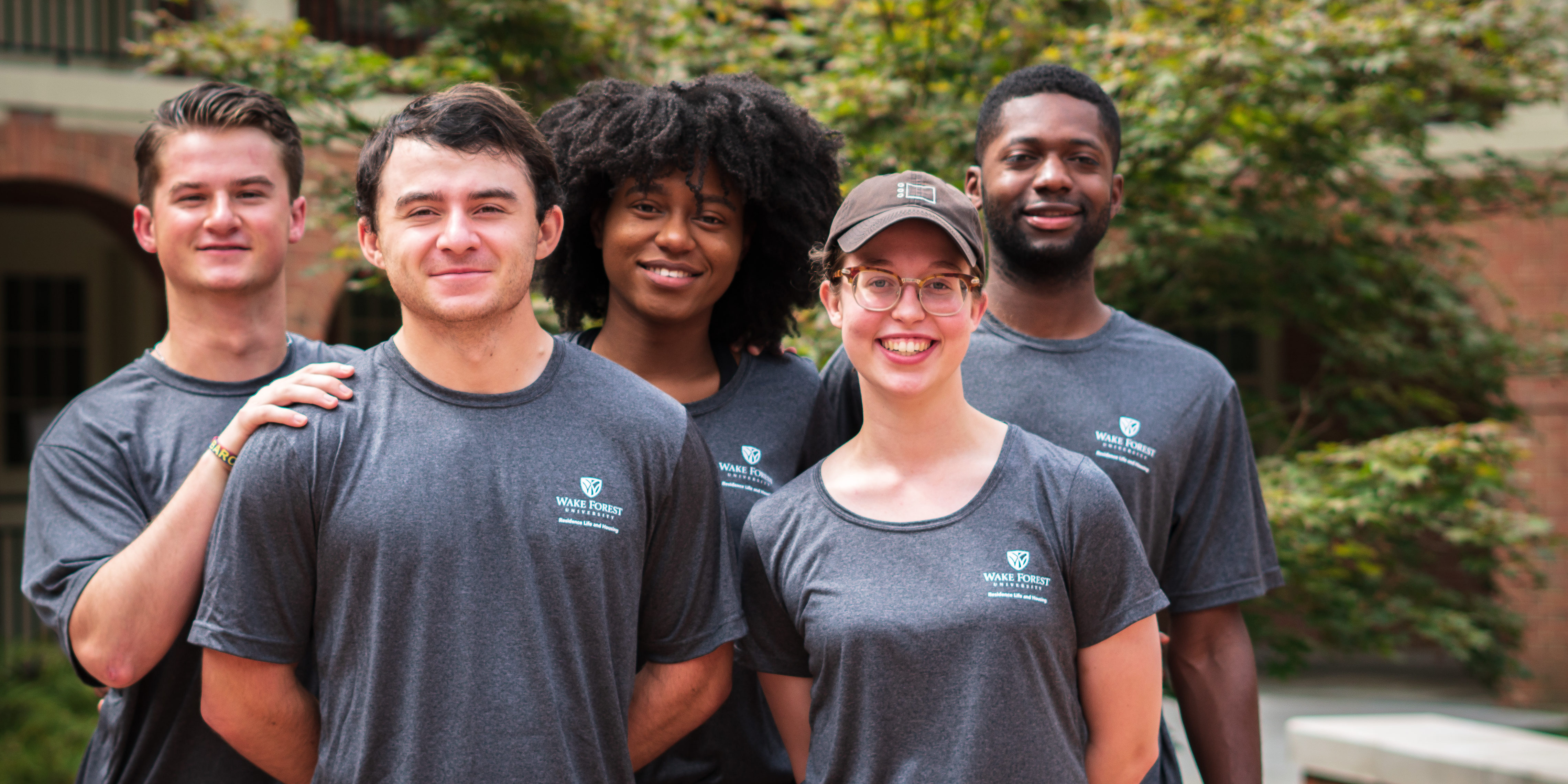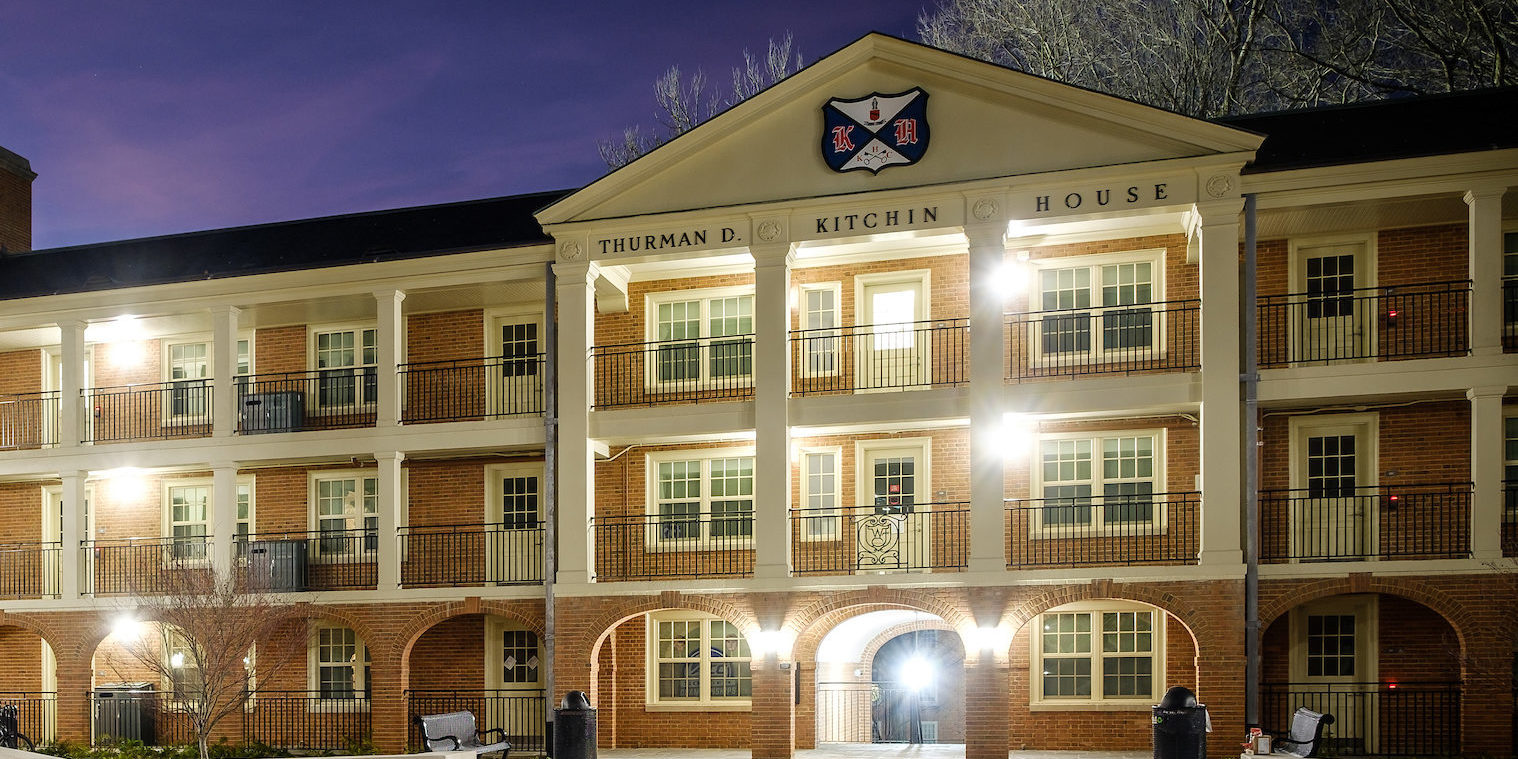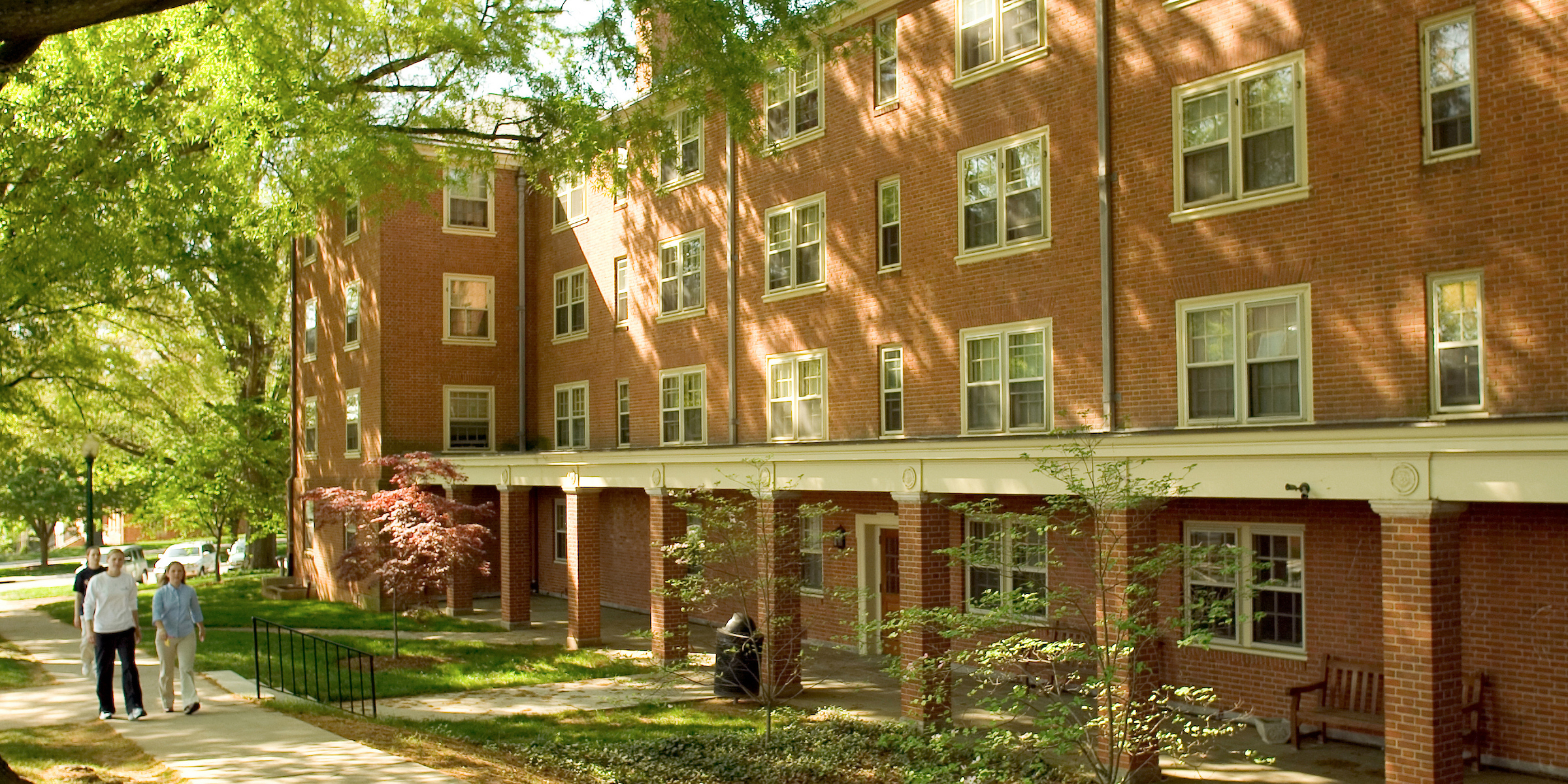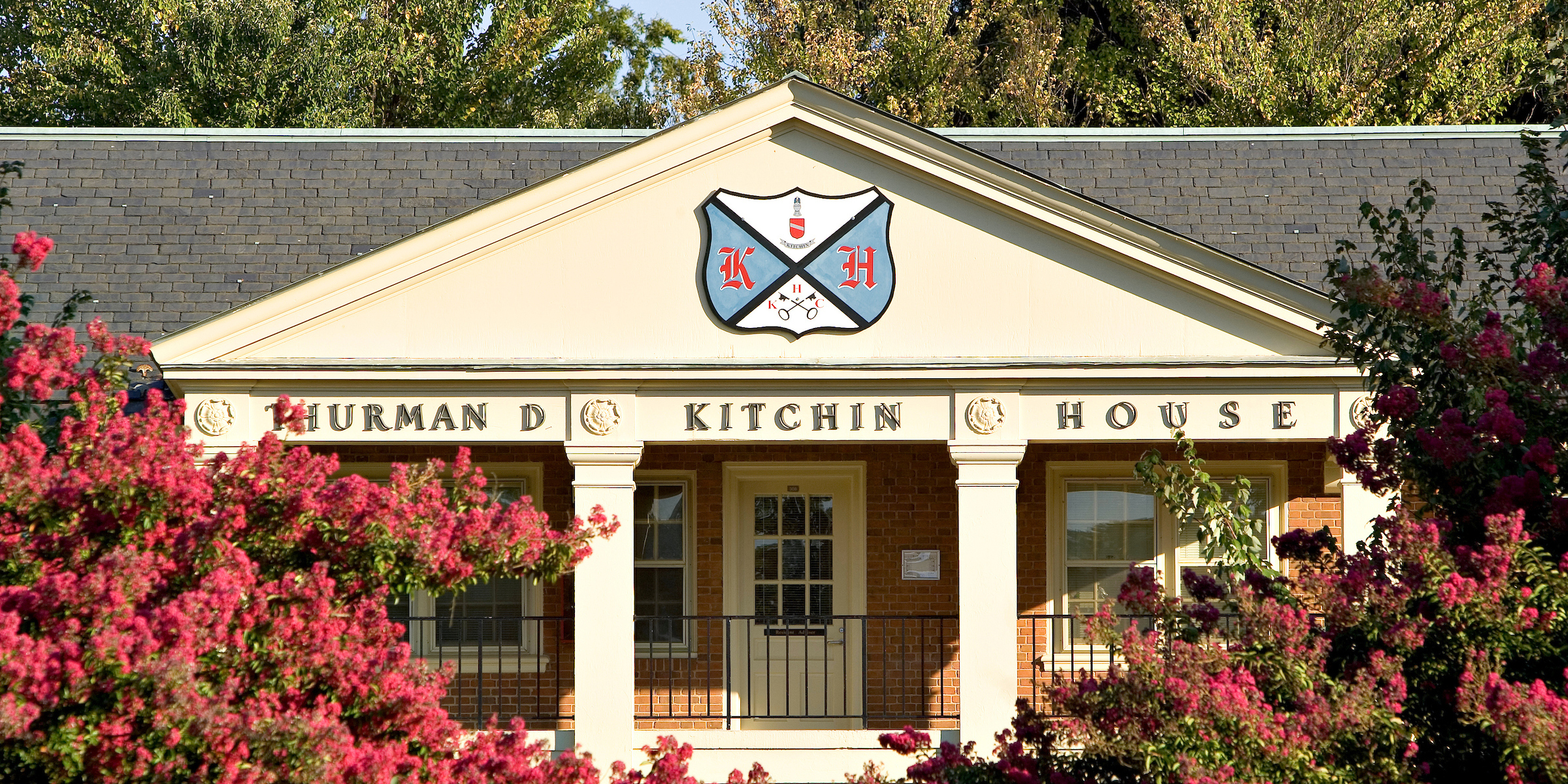 Kitchin Residence Hall, renovated during Summer 2015, was named for the ninth president of Wake Forest University, Thurman D. Kitchin. A 1905 graduate, he guided the University through economic depression and the moving of the central campus from the town of Wake Forest, North Carolina, to Winston-Salem. It was also during this time that women were admitted to the University for the first time. Kitchin Residence Hall is a suite-style co-ed facility that houses continuing students, as well as the Deacon Shop, Campus Kitchen, and both Greek and faith-based organizations. There is a study/activity lounge to accommodate a variety of activities.
For immediate assistance during business hours, please contact the Office of Residence Life and Housing at 336.758.5185. If there is an emergency or for after-hours assistance, please contact Wake Forest University Police at 336.758.5911. 1.
Location
Wingate Road
Winston-Salem, NC 27106
Office Location:
First Floor – 102A
Access through Community Lounge
Style: Suite
Gender: Coed
Capacity: 270
Room Details
Average Room Dimensions: 10′ 8″L X 12′ 2″W X 7′ 10″H
Wardrobe Dimensions: 36 X 25 X 32
Window Size: 2′ 6″ X 4′ 4″, Blinds
Floor Covering: Tile, White
Wall Color: Off-White
Telephone Jacks: One Per Room
Muli-port Wireless Access Point: One Per Room
Electrical Outlets: 3-4
Heating & Air: Individual
Sinks in Room: No
The measurements for the items listed above are general in order to help visualize rooms. Every room is unique and varies in dimensions, sometimes greatly.
Hall Details
Year Built: 1955 / Updated 2015
Capacity: 270
Fire Safety: Smoke Detectors, Sprinkler System, Alarms
Hall Staff: 9
Amenities: Deacon Shop, Campus Kitchen, Greek lounges, Baptist Student Union lounge, Campus Ministry offices
Hall Staff
Community Director:
Graduate Hall Director:
Resident Advisers:
Pilar Agudelo
Isaac Anthony
Jayden Brown
Isabella Mason
Anuraag Patel
Julia Powers
Sam Zechman